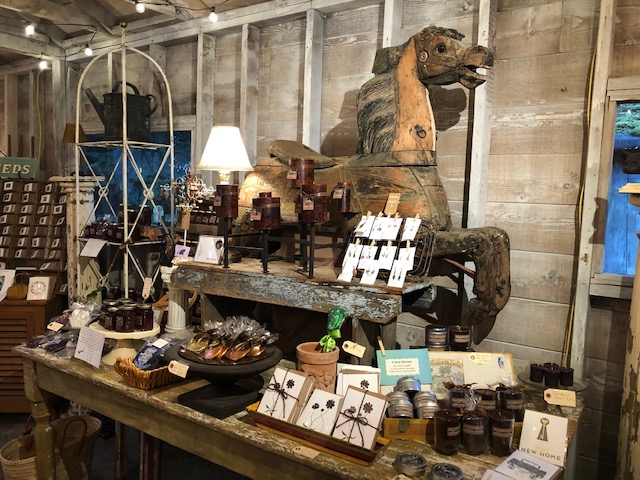 Whidbey Island seems to have an energy that attracts people who want to create something different in their lives. Marie Lincoln raised her children on a horse farm on Bainbridge Island. She made the move to live on Whidbey Island on March 30, 2005, with the idea that this was going to be a good place to live, and she needed a bit of acreage for the five horses, goats, chickens, ducks, dogs and cats that moved here with her.
She started her garden business in May of 2005. Marie says, "I had no idea I was going to create a chocolate flower farm, but I had heard that Whidbey Island was a wonderful place to live."'
Marie had visited lots of small niche nurseries in King County and she had a vision of creating her own specialty plant nursery. Her vision included having an English cottage style home and garden. She decided to focus on dark maroon-colored plants, which is how the farm got its name, for the "chocolate" colored plants.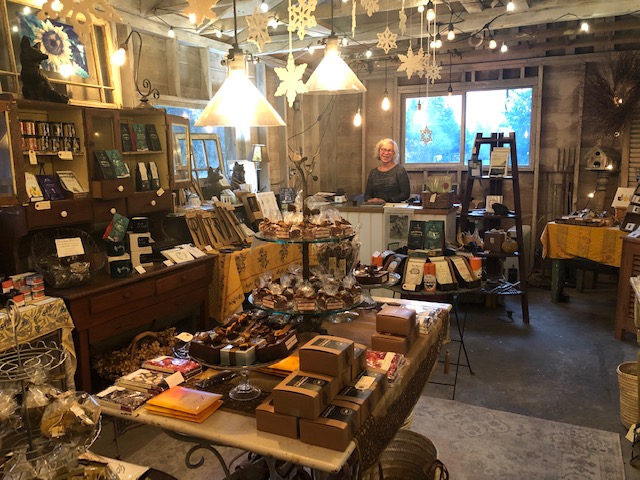 Originally, the specialty plant nursery was going to be a hobby and primarily mail order business. Since the name was Chocolate Flower Farm a few chocolate gift items were added to the nursery. The chocolate candles that she was selling became so popular that she realized she wanted to open a store front in Langley to sell the candles and other retail products.
She opened a store in downtown Langley in August 2005 with a theme of "All things chocolate." In the beginning the products sold at the store were from other makers but Marie purchased the recipe and equipment for the chocolate candles and taught herself how to make jams, fudge and natural cocoa butter-based body products.
Her jams and edibles that are sold at the Chocolate Flower Farm are unique. Marie adds, "I make nearly everything we sell. Lots of plant collectors around the world buy plants and seeds from me."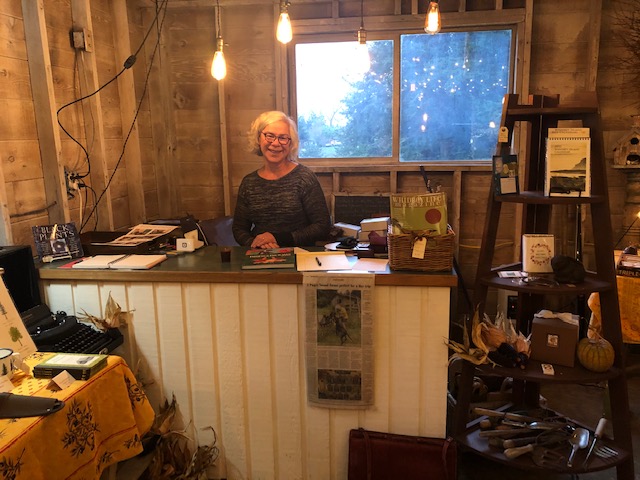 In April 2020 Marie closed her store in downtown Langley, and now everything is made and sold at the Chocolate Flower Farm on Saratoga Road at 5040 Saratoga Road in Langley. The inventory includes 92 varieties of seeds, a large selection of candles, raspberry and chocolate jam, fudge, high end craft chocolates and products made by other Whidbey farmers and makers.
The Chocolate Flower Farm has been featured on HGTV, Martha Stewart Living Magazine, Sunset Magazine (three issues), and a large number of other gardening and lifestyle publications.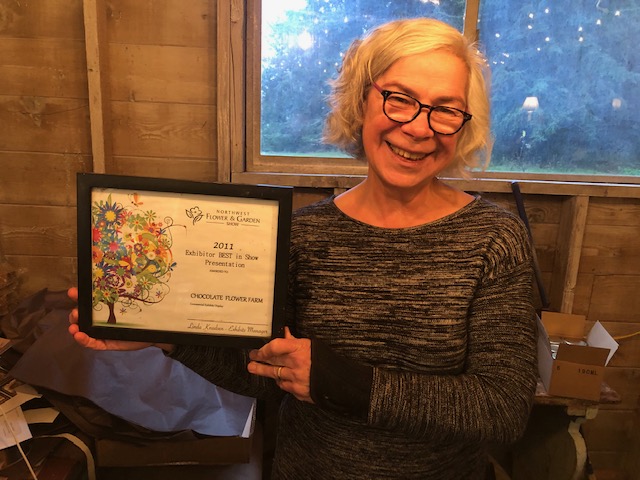 Marie met Rick Newton five years ago and they were married two years ago. With his help (and ability to fix and build anything) they have lots of ambitious plans for the future of the farm including a picnic deli, an all-things Whidbey farm store, a timber frame pavilion with a fireplace for weddings and events, and a tent campground with an outdoor kitchen and a pizza oven for campers who stay in the forest at the farm. They have plans for a Kid's Chocolate Garden, and they enjoy sharing their friendly goats with folks who come to visit.
For current news about what is happening at the Chocolate Flower Farm and items for sale on-line as well as at the farm, visit their website: www.chocolateflowerfarm.com. They like to share their motto: "We are too small to be normal."