HALLOWEEN EVENTS ON WHIDBEY ISLAND FOR 2022
To add your event, please email it to us at Info@whidbeylocal.com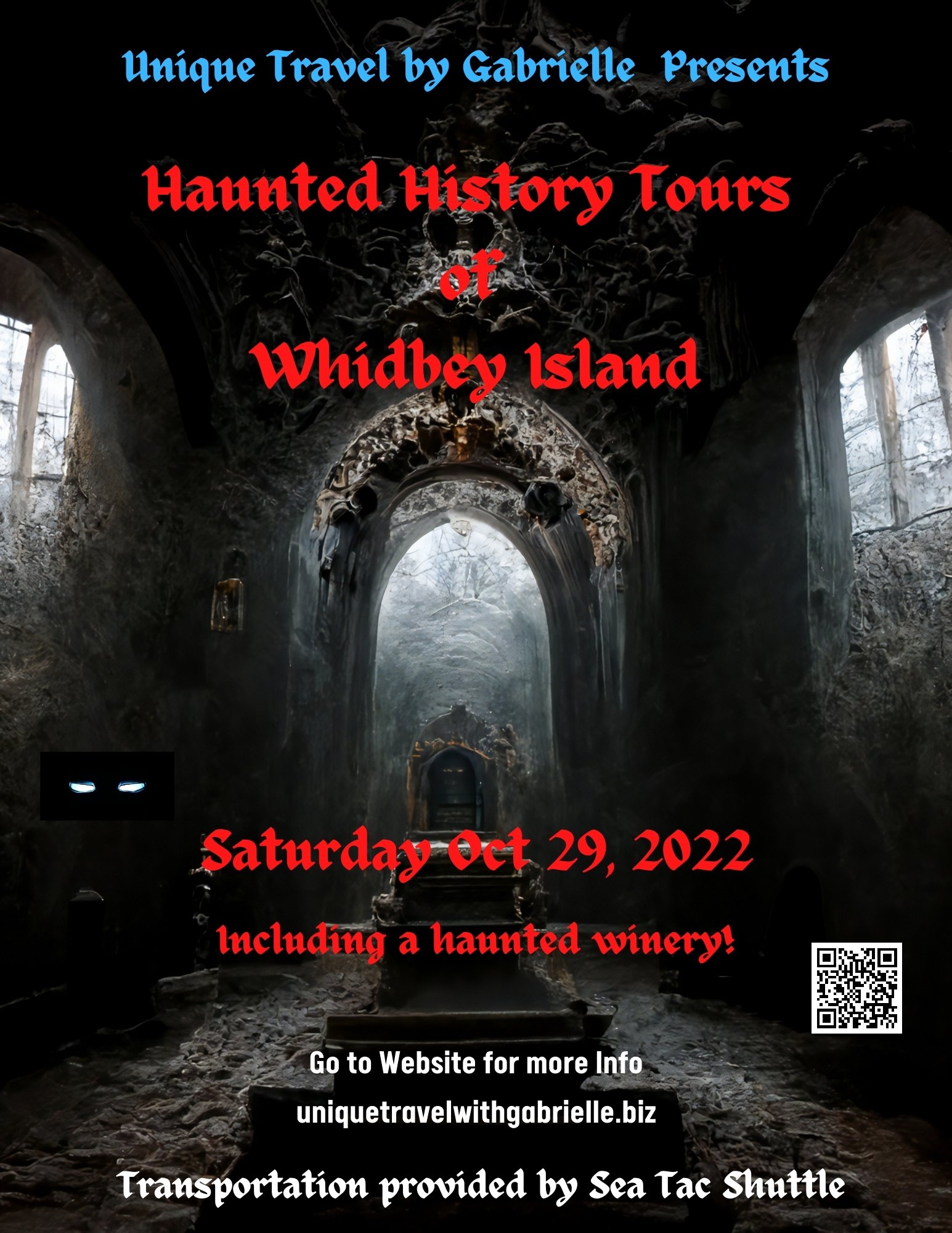 ---
Oak Harbor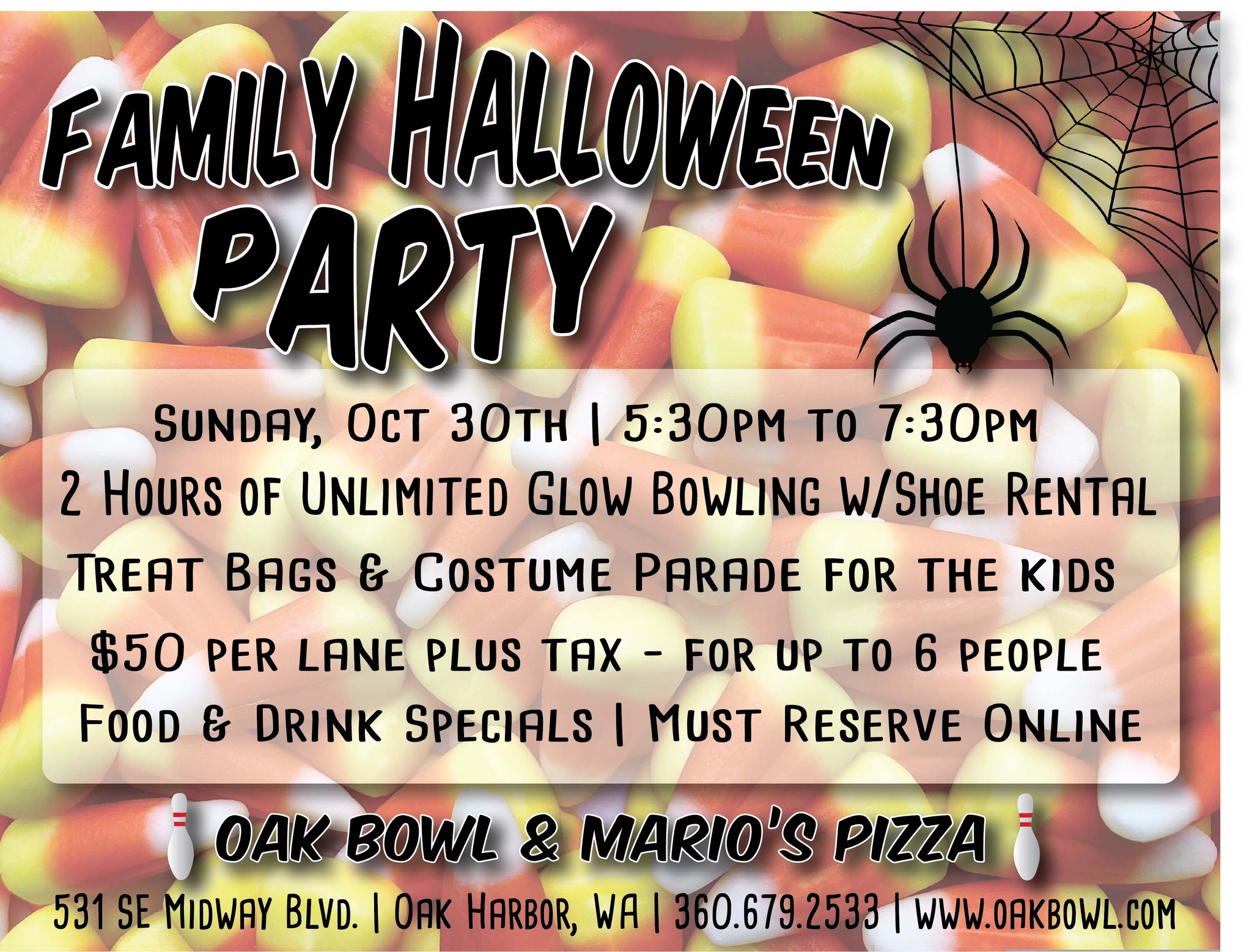 ---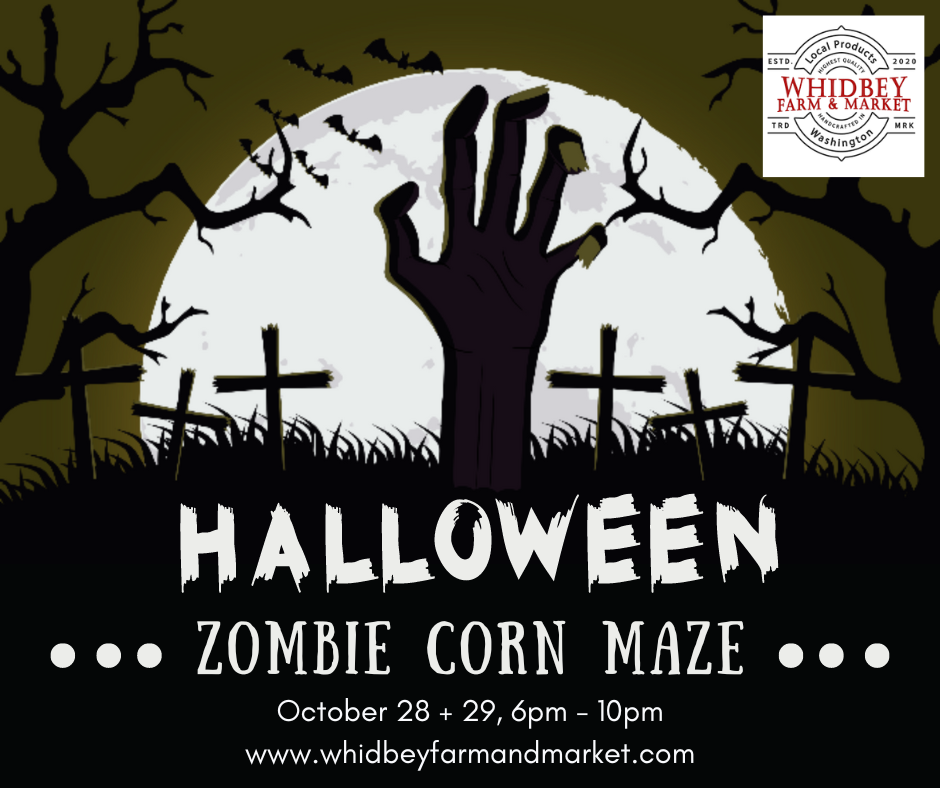 ZOMBIE CORN MAZE AT WHIDBEY FARM & MARKET THIS HALLOWEEN WEEKEND
Looking for a terrifyingly good time this Halloween? Will you find your way out of our Corn Maze or will you encounter a collection of gruesome ZOMBIES?
And keep one thing in mind - if you make a wrong turn, you'll be forced to turn around and come across one of the maze monsters a second time!
Friday October 28 + Saturday 29
6pm - 10pm
Buy tickets online to avoid lines:
https://www.whidbeyfarmandmarket.com/event-details/zombie-corn-maze-2022-10-28-18-00
---
WISBA Spooktacular Trunk or Treat October 29th 3PM

Come on out with the whole family for WISBA's first Trunk or Treat! After you trick or treat outside make sure you make your way into the Elks Lodge for WISBA's Spooktacular Vendor Event!
---
Halloween Walk for the Littles October 31, 4-6pm

Come down past the candy table at the Pacific Northwest Naval Air Museum for the Halloween Walk through town trick-or-treating at the local shops for a sweet and safe Halloween!
---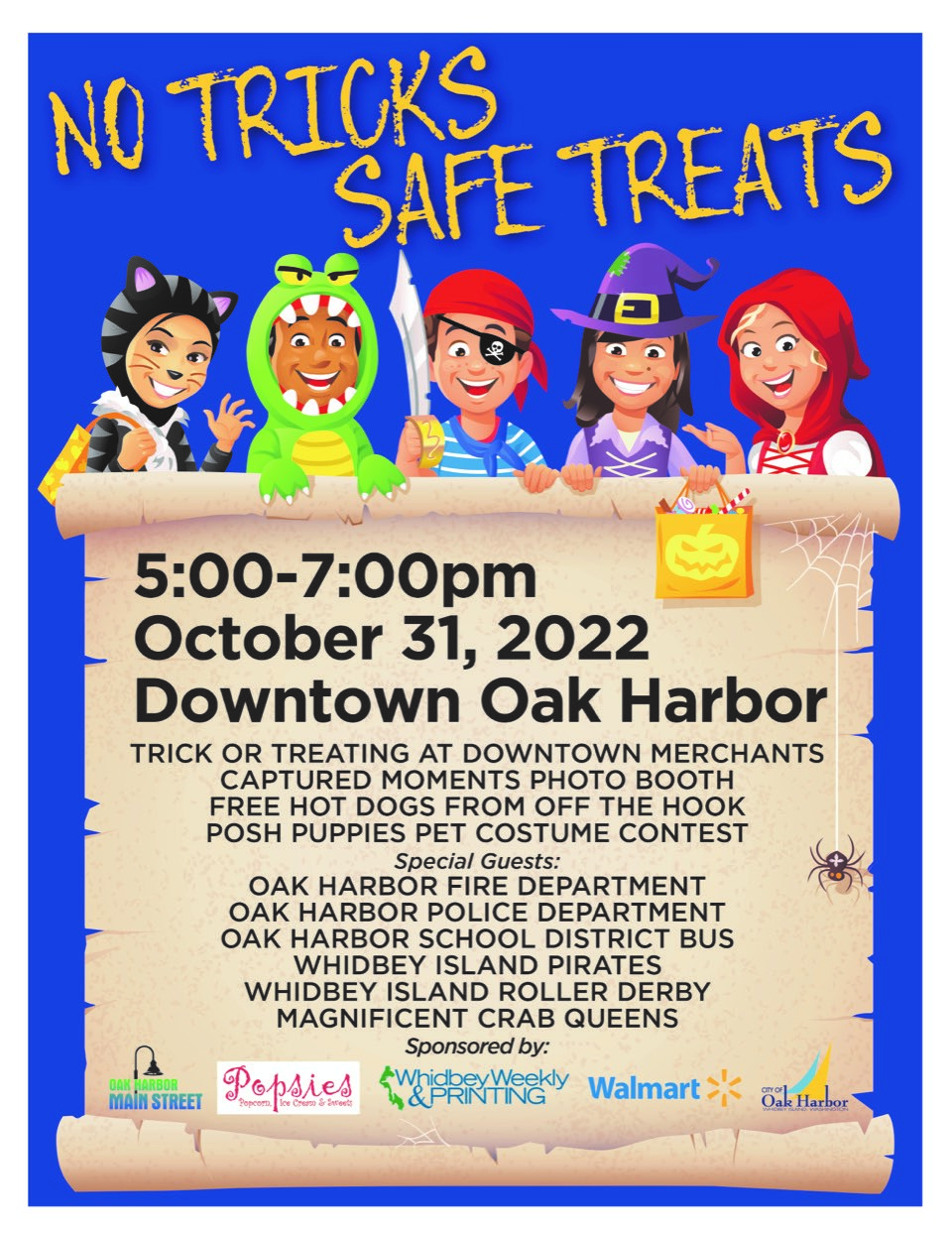 ---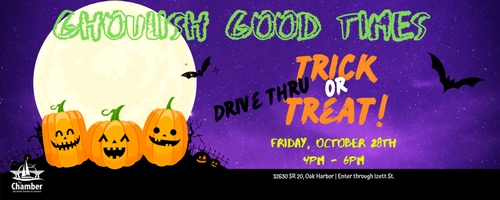 Ghoulish Good Time-Drive thru Halloween Event
Friday Oct 28, 2022
4:00 PM - 6:00 PM PDT
October 28th 4 PM -6 PM

Come on out and join us for our Drive Thru Trick-or-Treating. Several community organization and businesses will be lining the path through the park right next to the Oak Harbo Chamber building.
---
Coupeville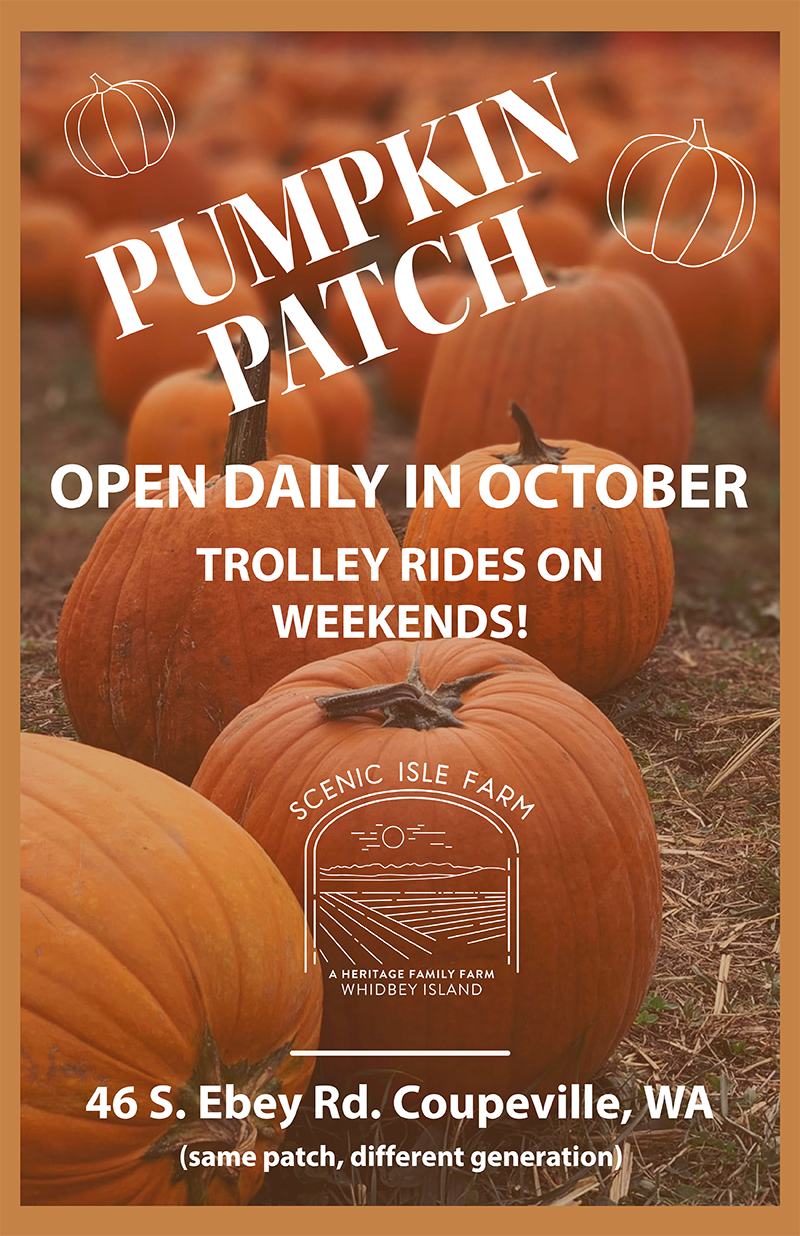 ---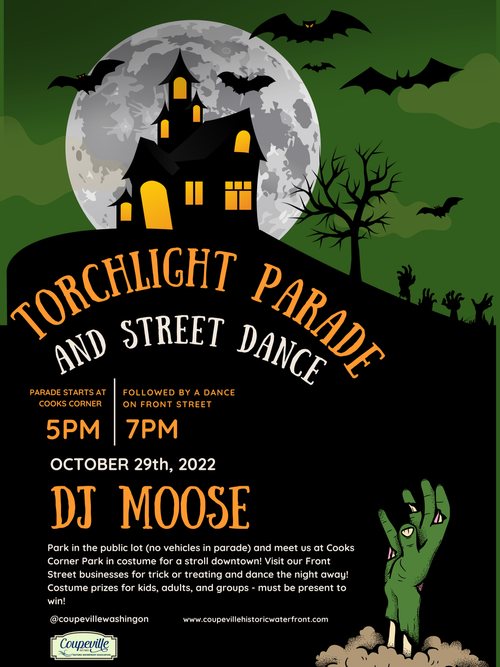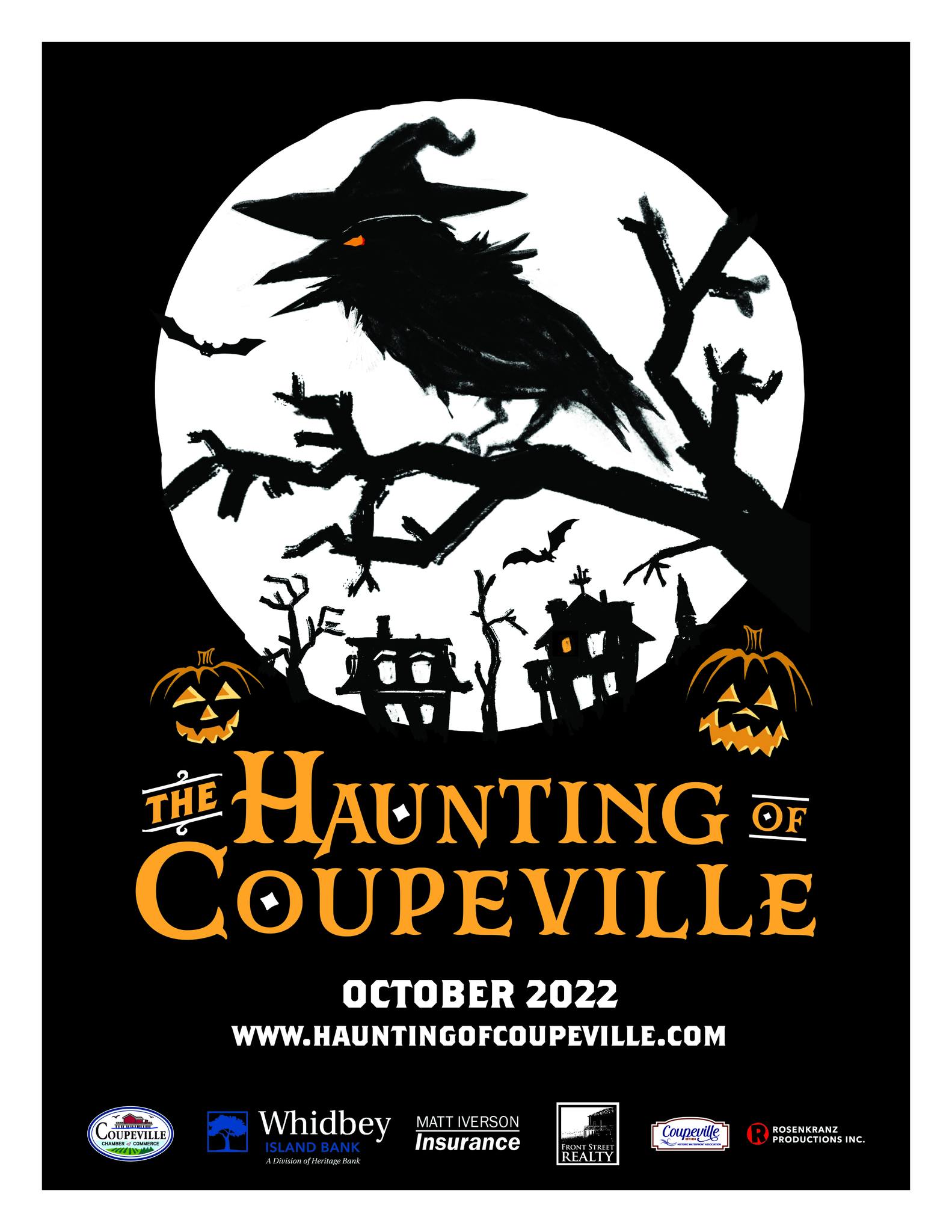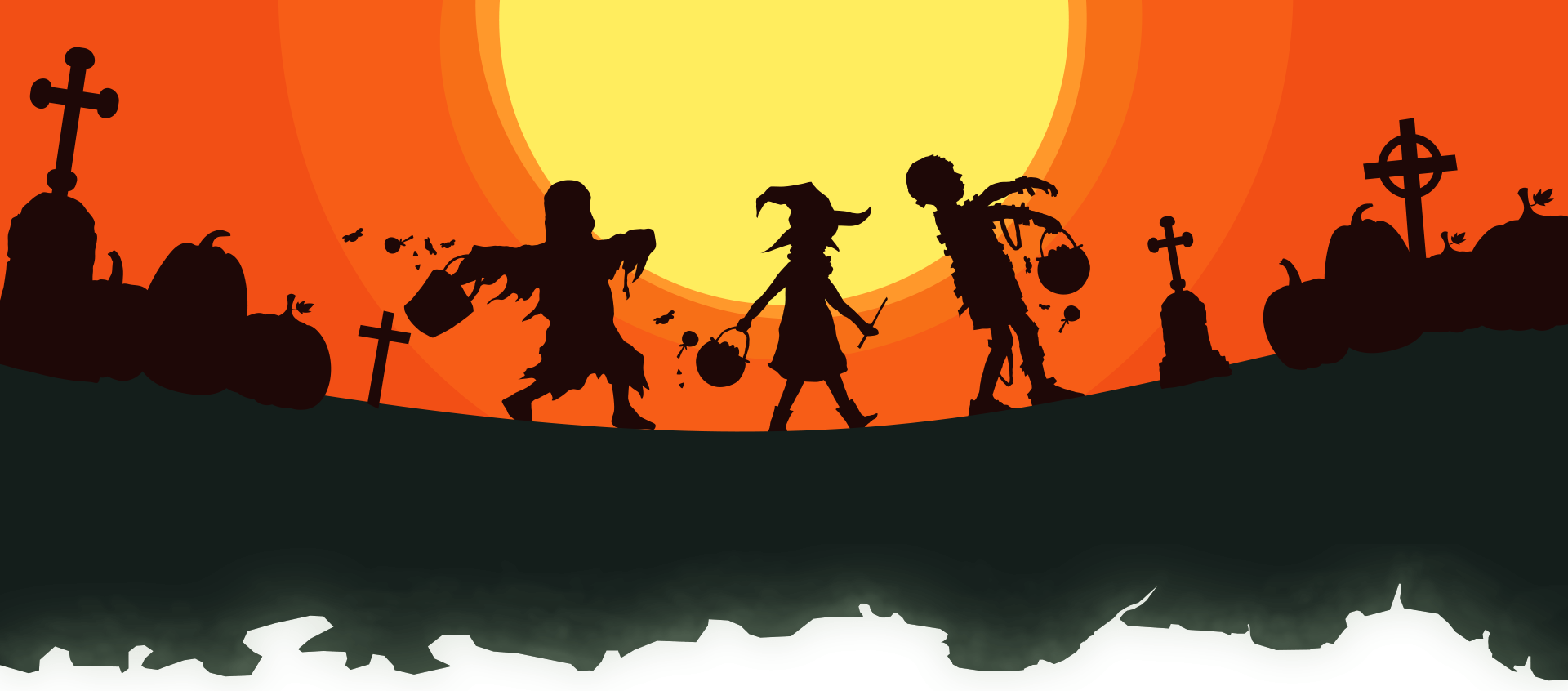 ---

hA
---
Freeland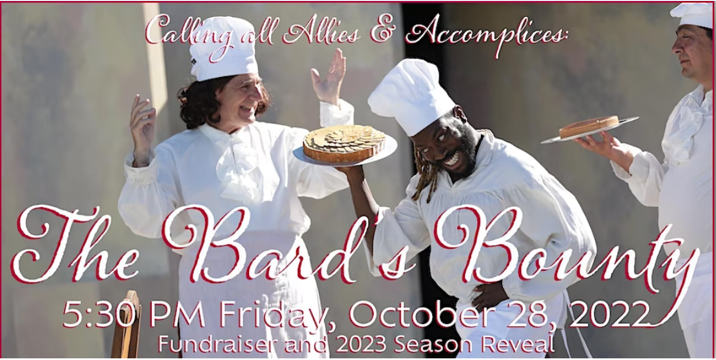 The Bard's Bounty
"my bounty is as boundless as the sea, my love as deep; the more I give to thee the more I have, for both are infinite." -Romeo & Juliet
Raise a glass and a paddle to YOUR festival.
Friday, October 28, 2022 5:30 PM - 8:00 PM
Freeland Hall: 1515 E Shoreview Dr, Freeland, WA 98249
5:30: Heavy hors d'oeuvre & themed cocktails pair with an immersive Shakespearience
7:00: wine, dessert, season reveal, and raise the paddle
Scotch Whisky Events hosts a champagne toast and "Never a Dry Moment" Flight of English Spirits tasting beginning at 4:30 PM (additional $50)
---
Langley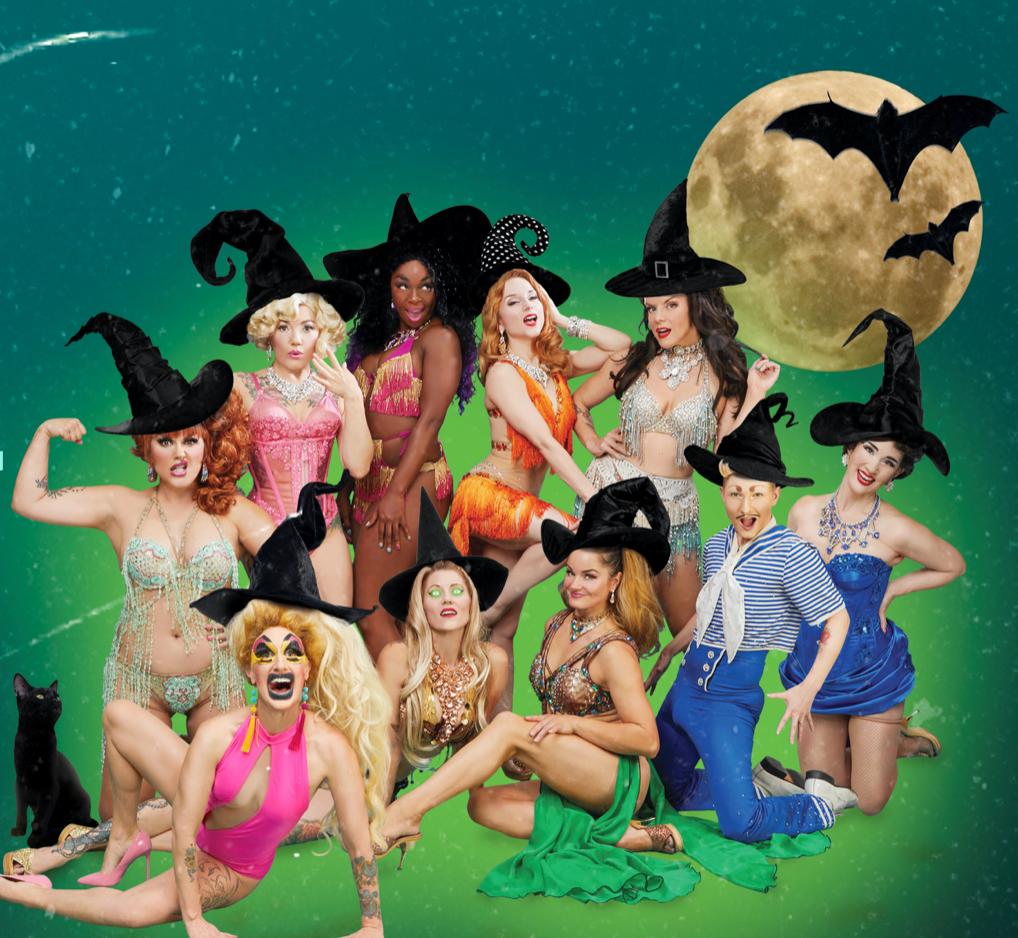 Atomic Bombshells: Put a Spell on You
Halloween Burlesque returns!
Must be the season of the WITCH….Seattle's "most dazzling burlesque troupe" (Seattle Weekly) return to the stage to cook up some seriously sexy spooky magic in their glittery cauldron with the return of their smash sold out BOO-lesque spectacular: The Atomic Bombshells…PUT A SPELL ON YOU!
Join these internationally acclaimed, award-winning showgirls and bois for things that go BUMP and GRIND in the night….an evening of bewitching burlesque and gender-blending drag with the campiest vamps in the land! Special guest stars Woody Shticks and Qween Quan (New Orleans) serve up surreal sorcery, and an audience costume contest with hauntingly fabulous prizes make this the most delightfully creepy peep show a ghoul could ask for!
OCTOBER 28, 7:30 PM | TICKETS + INFO
---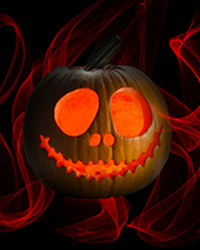 Burton's Halloween Fantasy | Whidbey Island Orchestra
Featuring the Whidbey Island Orchestra, with dancers and a narrator performing stories from Tim Burton's films. Films included are: Nightmare before Christmas, Willy Wonka, Edward Scissorhands, Batman, Alice in Wonderland, and BeetleJuice.
Saturday, October 29, 2022
7:30 PM 9:00 PM
---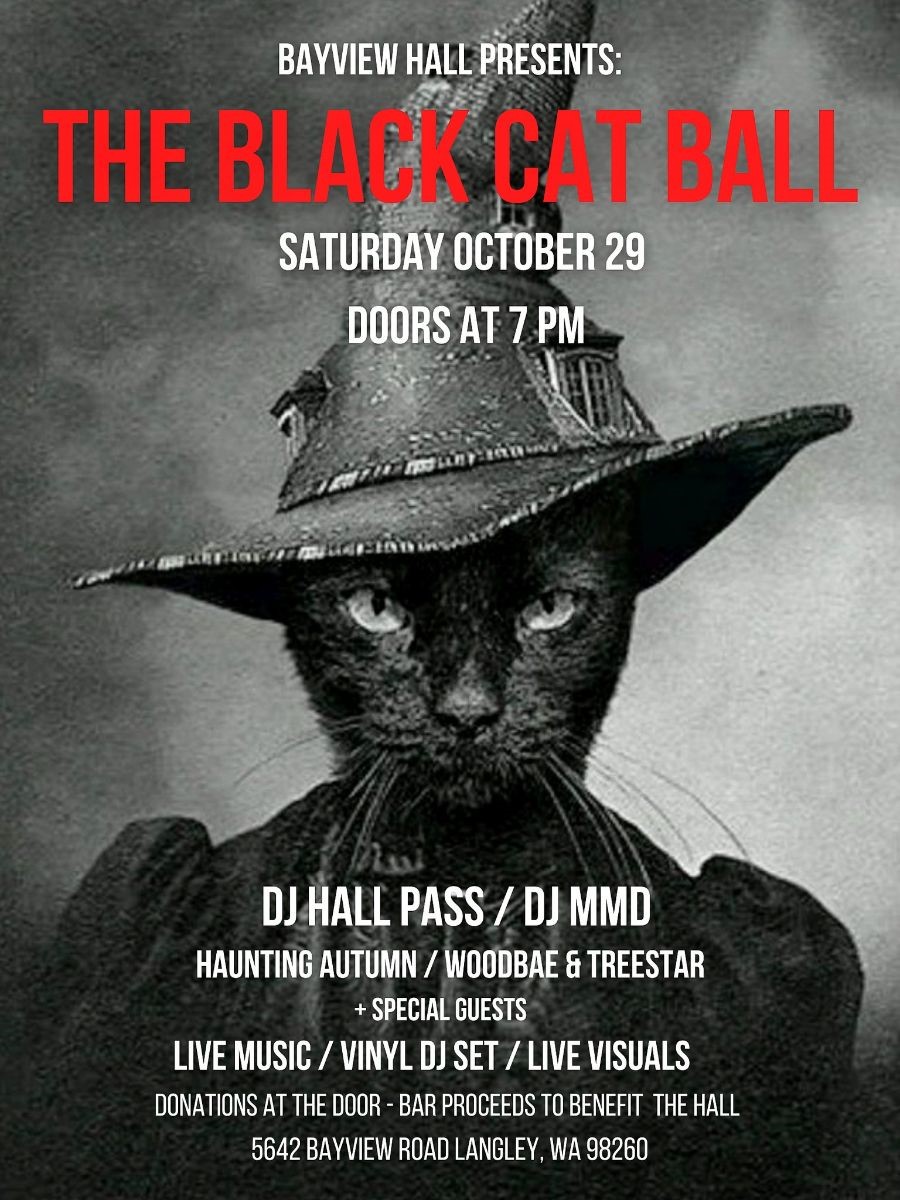 Wear Your Spooky Costumes to




Bayview Community Hall's Black Cat Ball October 29
Live Music / Vinyl DJ Set / Live Visuals
DJ Hall Pass / DJ MMD
Haunting Autumn / Woodbae & Treestar + special guests / Live Visuals
Donations at the door
Bar Proceeds to the hall
---

Gideon Freudmann is a cellist and composer who performs live soundtracks for classic silent films.
On Sunday October 30th at 2:00 p.m. he will be accompanying the 1920 silent film classic, The Cabinet of Doctor Caligari at the Clyde Theater in Langley.
The Cabinet of Doctor Caligari was a ground breaking film and is considered the quintessential work of German Expressionist cinema. It tells the story of an insane hypnotist and features a dark and twisted visual style. In this visually compelling film, the horror is implied but not graphic. It isn't scary in the way that modern films can be. Come enjoy a delightfully creepy Halloween treat with live cello accompaniment.
$10 adults, $8 kids
---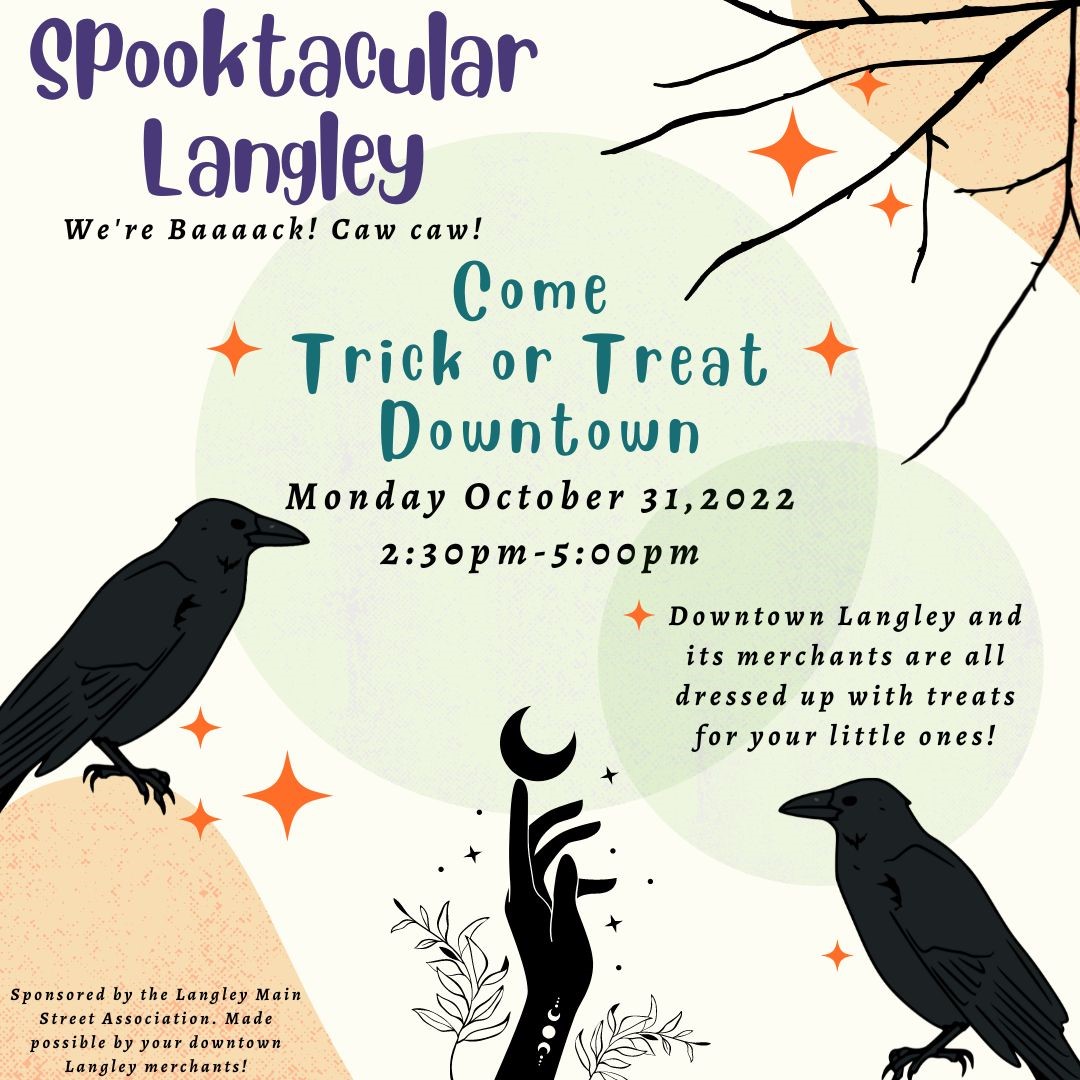 ---
Clinton