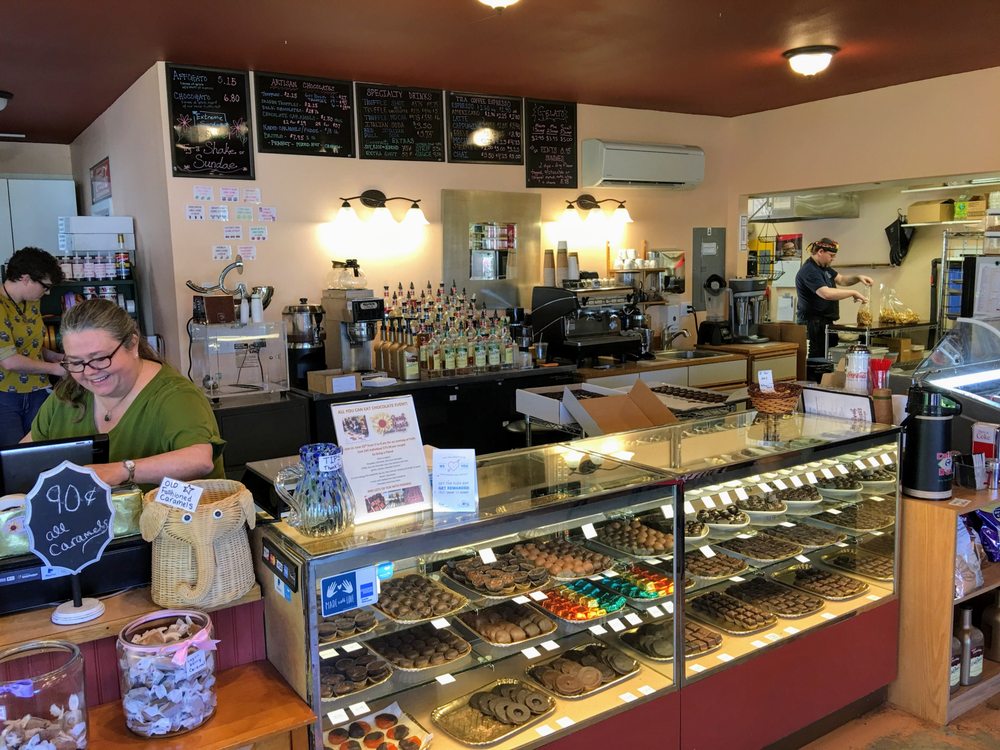 Sweet Mona's, nestled among the gardens of Langley Village under the bright orange awning awaits you. For 16 years Mona Newbauer and her team have made delicious hand-crafted confections, sweetening the world from beautiful Whidbey Island.
Since Sweet Mona's opened in Langley on February 17th, 2006, under the name 1 Angel Place, Chocolate Bar, she has grown her passion for chocolate into a thriving gourmet chocolate shop that includes Caffe' D'Arte espresso, Gelatiamo Italian ice-cream, house-made cookies, and specialty sweet gifts.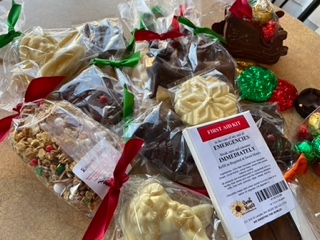 The shop imbues a warm ambiance with a hint of a European flair by adding imported candies from Hermann the German and Nordic Sweets. In addition, sweet Mona's has Stollen, Orange and Cherry Marzipan, Chocolate Rings, and Lars' Concentrated Bottled Beverages for the holidays.
Mona thrives on her relationships throughout Whidbey Island and supports the community through donations to many local non-profits. She says: "My greatest joy comes from seeing the delight in our customer's eyes when enjoying one of our chocolate creations. That joy translates into our ability to support our community."
Mona describes her creativity with chocolate making: "In the warmth of my bed, I often wake with an idea rolling around in my head. At that moment, I jump up and run to the Internet to search how I can take the idea and evolve it into something fun with chocolate." She recently learned to use templates and cocoa butter spray to create fancy confections.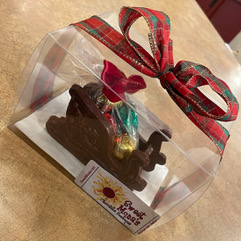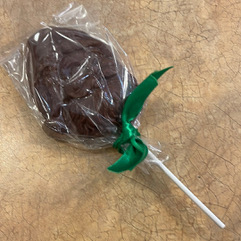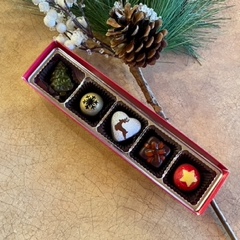 "We never compromise quality, and everyone in the shop works together to create a positive working environment that is responsive to the desires of our customers." She adds: "Chocolate gifts create memories, and we want everyone who comes to Sweet Mona's to remember their experience, People always get a sweet, warm welcome upon entering."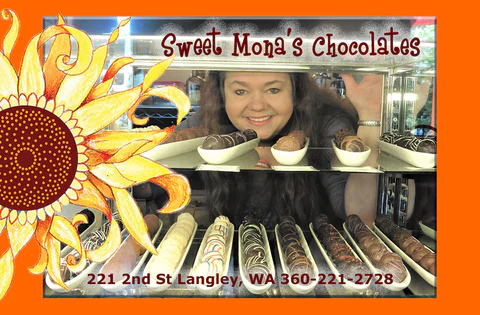 Sweet Mona's is located at 221 2nd Street in Langley Village. The shop is open daily from 11:00 a.m. to 5:00 p.m. through the end of the year.
Visit Sweet Mona's retail shop or online at SweetMonas.com. Contact Sweet Mona's at mona@sweetmonas.com or 360-221-2728. They provide a broad array of chocolates and ship throughout the United States.
---
Sweet Mona's has a wide variety of holiday offerings, including:
Limited Edition Reindeer Magic 5-piece holiday truffle box
Chocolate-covered snowflake sugar cookies
Peppermint bark
Reindeer magic granola
Chocolate Santa sleighs with chocolate balls
Chocolate trees
Hot chocolate cocoa bombs
Peppermint and Eggnog fudge
Santa, Reindeer, Holiday Bear, and Snowflake Lollies

---