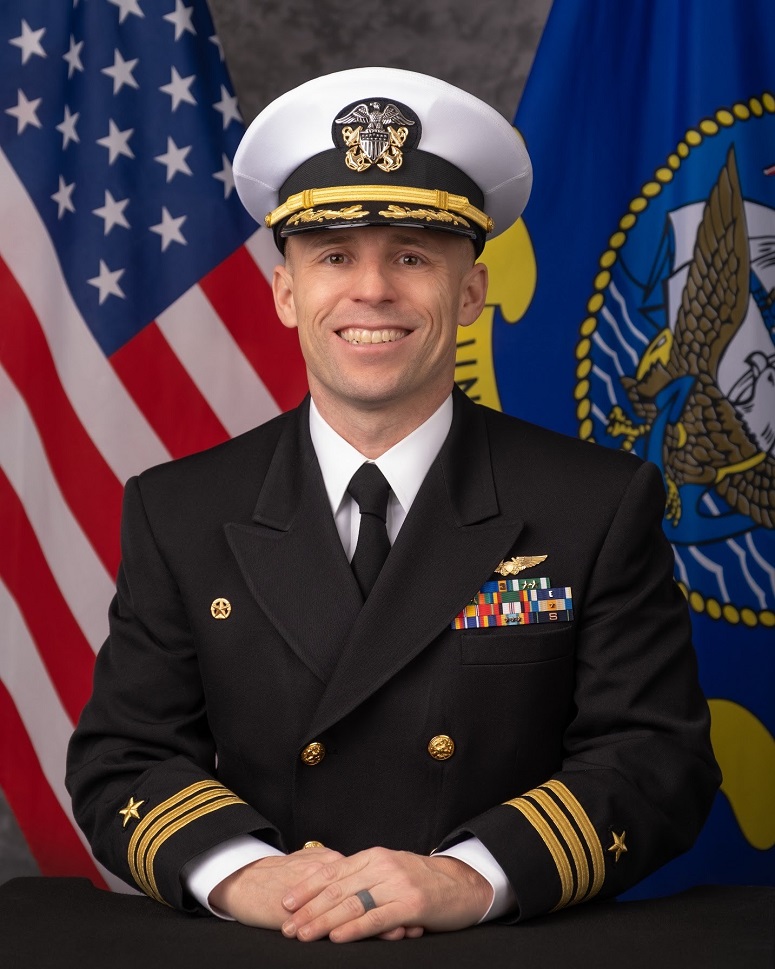 Commander Marcus "Oompa" Kephart
Commander Kerry "Beagle" Hicks was relieved by Commander Marcus "Oompa" Kephart as the Commanding Officer of Electronic Attack Squadron 132 (VAQ-132), on April 5th, 2021.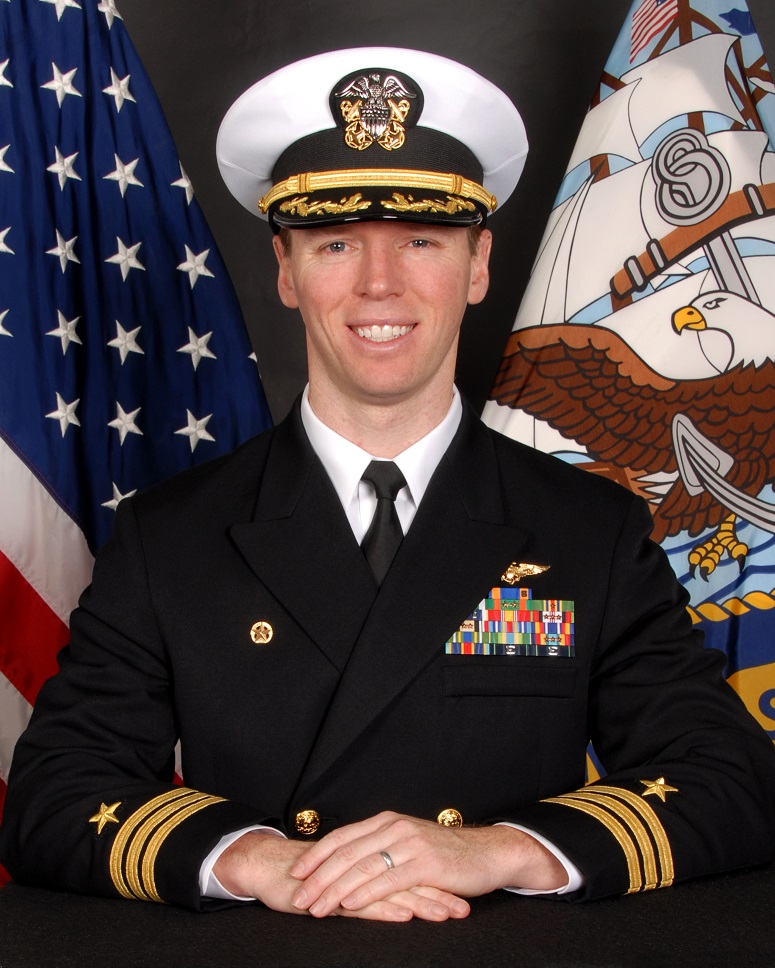 Commander Kerry "Beagle" Hicks
The change of command ceremony was held virtually at both Naval Air Station Whidbey Island, Washington and Misawa Air Base, Japan.
The VAQ-132 "Scorpions" fly the EA-18G Growler out of Naval Air Station Whidbey Island, Washington.
Commander Hicks reported to VAQ-132 as the Executive Officer in December 2018 and assumed command in February 2020. During his tenure, Hicks had the difficult task of getting the Squadron ready for deployment amid the COVID-19 pandemic. By following CDC guidelines and taking extra precautions to mitigate COVID transmission risk the Scorpions were able to safely meet their deployment readiness state two months ahead of schedule. Under Hicks' command the Squadron completed the Electronic Warfare Advanced Readiness Program (EWARP), and executed multiple Large Force Exercises to include Red Flag Nellis 20-3, Red Flag Alaska 21-1 and another Red Flag Nellis 21-1. During his tour with the VAQ-132, the Squadron also received the Blue "H" and "M" awards for workplace health promotion policies, activities and outcomes.
"It was an absolute honor to have had the privilege of leading this winning team over the past 14 months," said Hicks. "Thank you, Scorps, for all the memories…See you all around the fleet!"
Commander Marcus Kephart, an Indiana native born in Fort Wayne and raised in Plymouth, and graduate of Indiana Wesleyan University, arrived at the Scorpions in February 2020 as the Executive Officer. Kephart assumes command of VAQ-132 as the squadron finishes their transit to Misawa Air Base, Japan, for the Squadron's deployment in the United States Indo-Pacific Command Area of Responsibility.
"I could not be taking over at a more opportune time as we head out on deployment," said Kephart. "I am humbled to assume command of the Scorpions, a squadron with a rich history and legacy."
The Scorpions also welcomed their new Executive Officer, Commander James "Toadie" Charapich, who reported to VAQ-132 from the Missile Defense Agency at Schriever Air Force Base, Colorado.