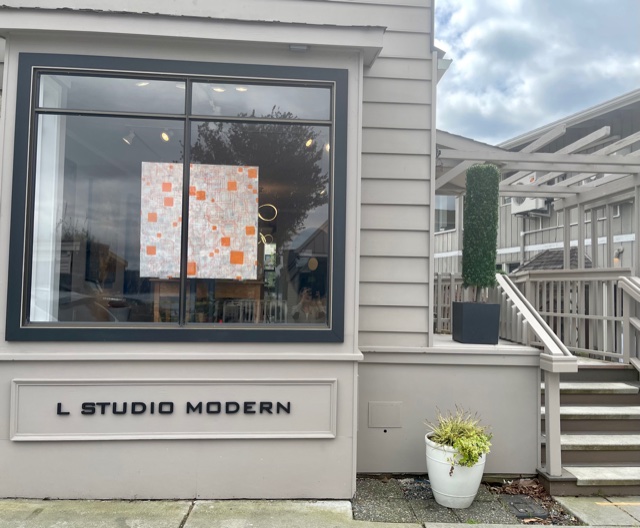 Elizabeth Lacount and Doyle Reno have extensive histories of doing art as a business, managing artists and art galleries. They are business partners in the operation of L Studio Modern in Langley.
After more than 25 years of helping other artists, they both decided ten years ago to pursue their own artistic passions. They had lived in many cities, and settled in Seattle until their lease ran out and a friend suggested, "Check out Langley on Whidbey Island." They had heard from several people that Langley had a great art community.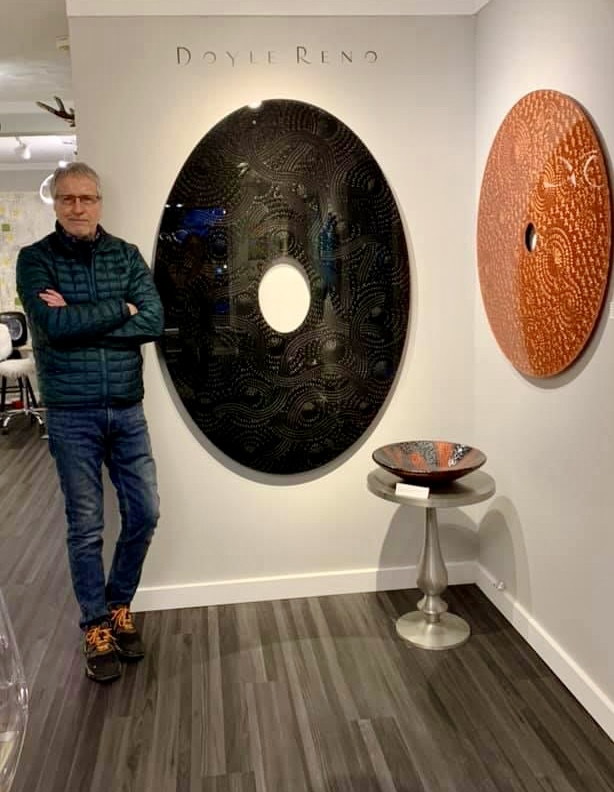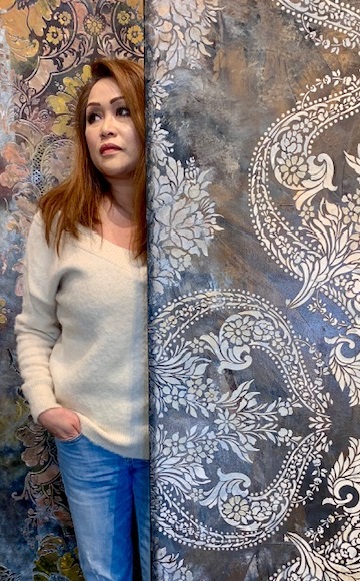 Elizabeth and Doyle came to the island for a visit and decided this was where they wanted to settle and have their own art studio and gallery. In 2018, they opened L Studio Modern in Langley on 1st Street near Anthes. They commuted to Whidbey from Lynnwood until they were finally able to find an appropriate rental in Langley (Elizabeth is especially pleased that they can walk to work from their residence).
A few of months ago the lease ran out on their initial Langley L Studio Modern location. Through some Whidbey serendipity, they learned about another rental space (previously the location for Sprinklz) that had become available just down the street. Elizabeth feels their gallery and studio at 109 1st Street is "The perfect size in a great location, and we even have a water view."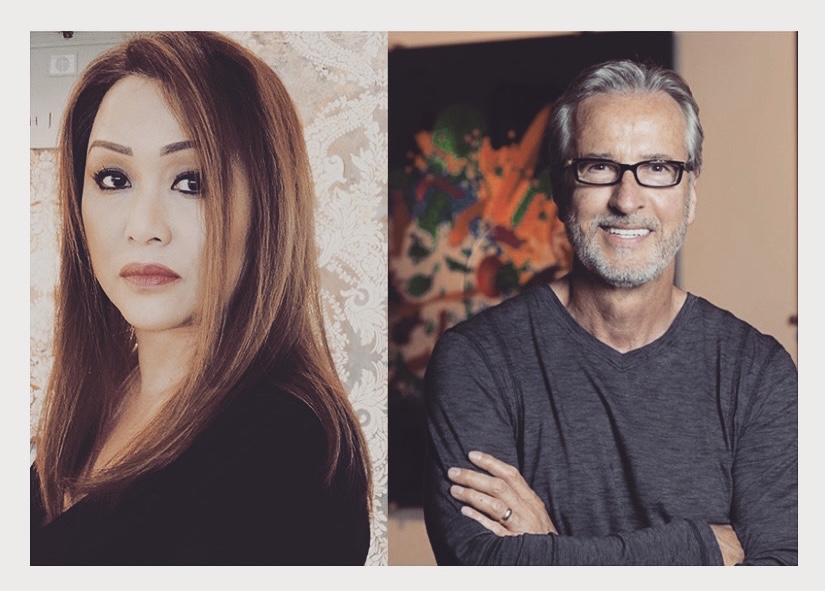 Elizabeth uses layers of paint to achieve the sense of dimension in her art pieces. She likes to create a fusion of European and Asian designs. She stays in touch with her Filipino roots with The Filipino Community of Seattle. Most of her works are large, and she also paints wood bowls.
Doyle's works are reverse carving on optical grade acrylic panel, creating a three dimensional appearance. He is a pioneer in this technique, and his carvings are recognized for their originality.
Both Elizabeth and Doyle have created national reputations and their works are displayed in fine art galleries and international art fairs. The L Modern Studio is currently open 12 p.m. – 5:00 p.m., Thursday - Monday You can check out their website at: www.lstudiomodern.com, or visit their Facebook page.