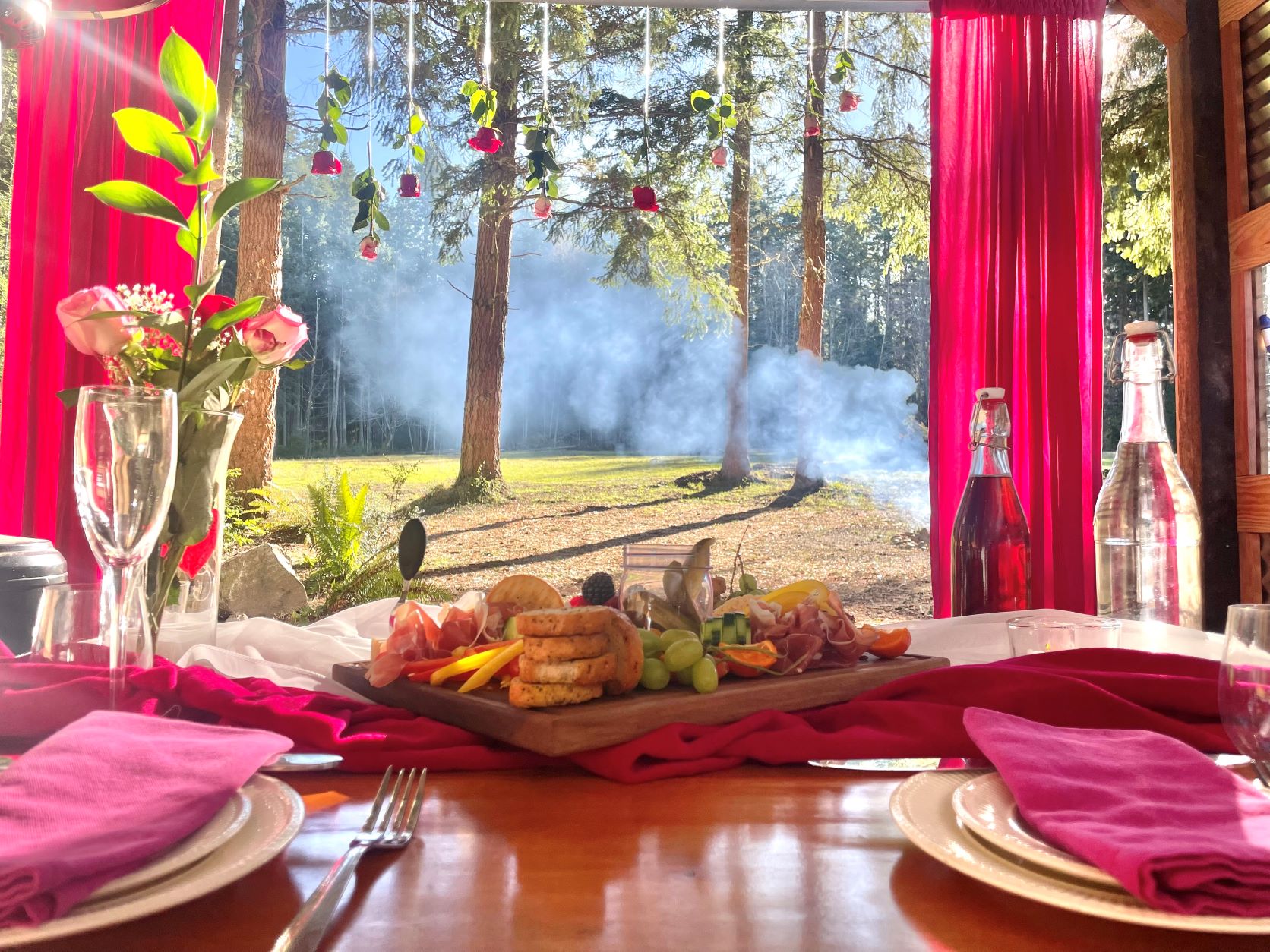 Wild Hearts on Whidbey organizes and provides all the elements needed to have a picnic for any occasion for two to 50 people. Rochelle Johannessen also provides a wedding venue for up to 100 guests and makes all of the arrangements for flowers, photographers, music, and all of the foods and drinks needed. Wild Hearts on Whidbey takes care of all aspects of the catering service, including the food, set up and cleanup afterwards.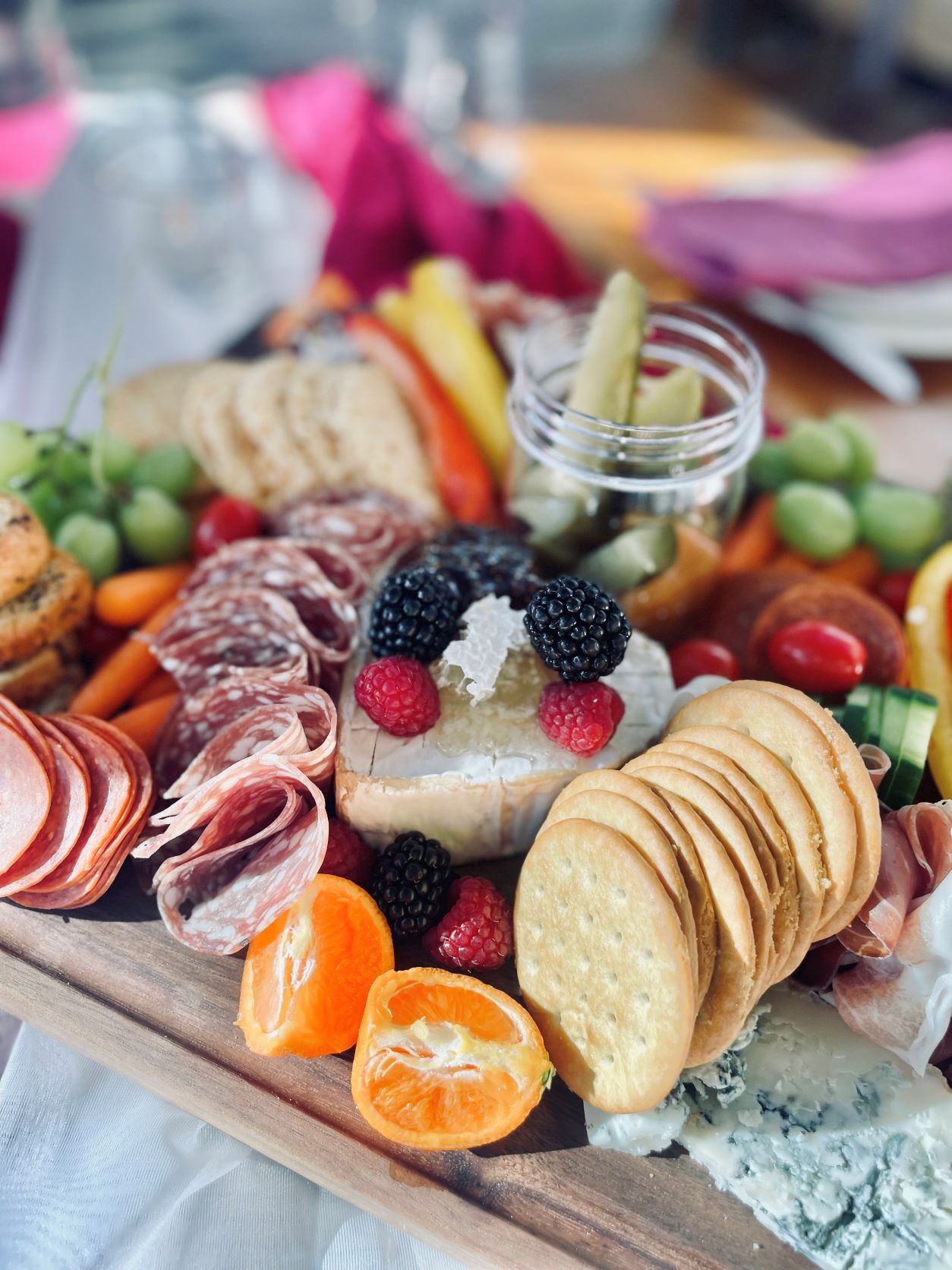 Rochelle Johannessen moved to Whidbey Island from the Seattle area in 2020 looking for five acres for her family that she could purchase. She and her husband, Jamie, found 20 acres that are working well for Rochelle's event venue business, as well as the outdoor lifestyle they are enjoying on Whidbey Island. She got the name, "Wild Hearts" from an old movie, "Wild Hearts Can't Be Broken."
Rochelle began catering 13 years ago in Montana, before moving to the Seattle area, and then to Whidbey. Wild Hearts on Whidbey began by providing luxury picnics at different locations and has grown into an event venue that is open year-round for weddings, private events and special occasions. Her property also provides a home for peacocks, ducks, four dogs and a cat. In addition to her event business, Rochelle owns "Breath of Life", a dog foster and rescue home for several rescued animals.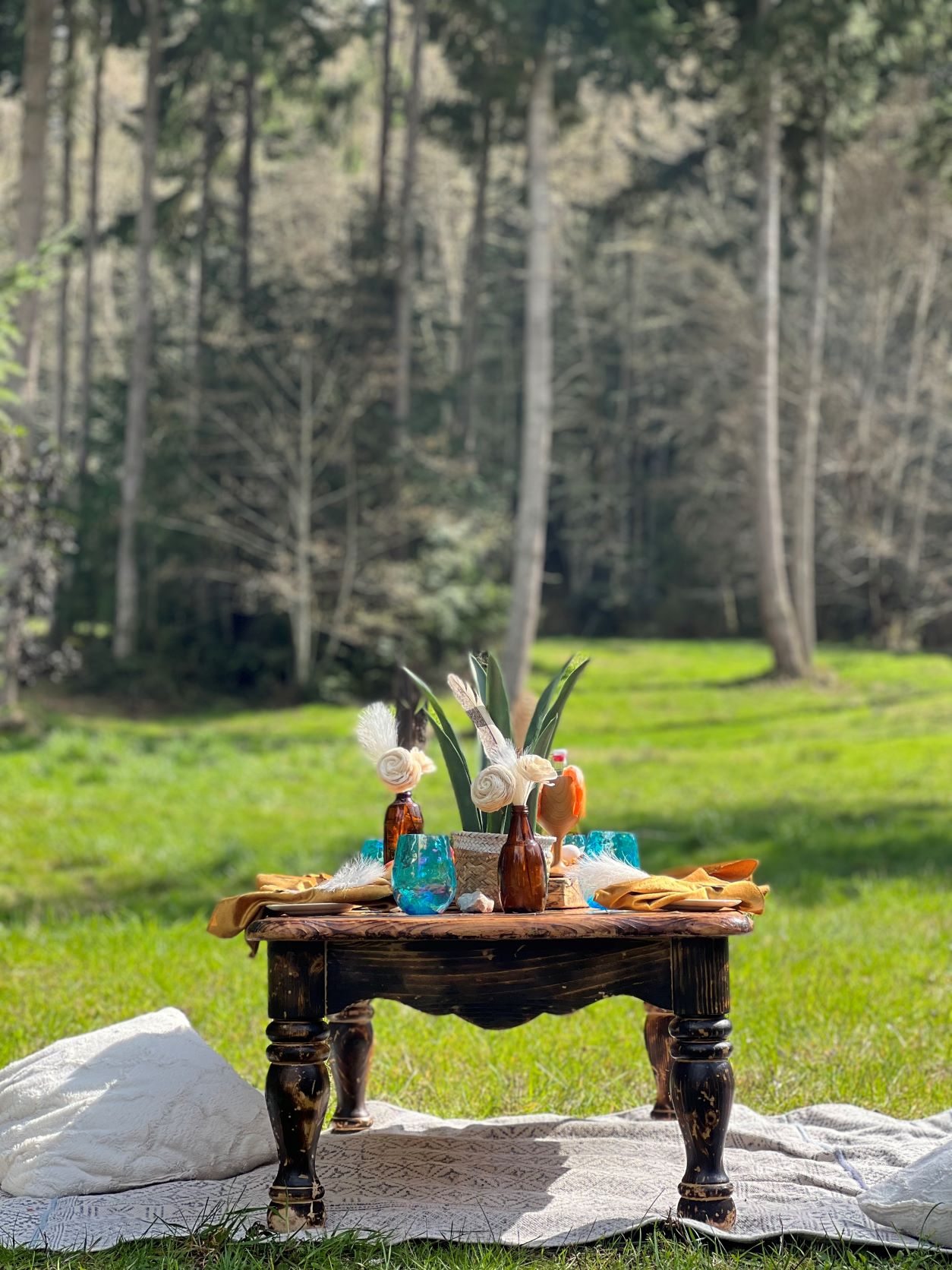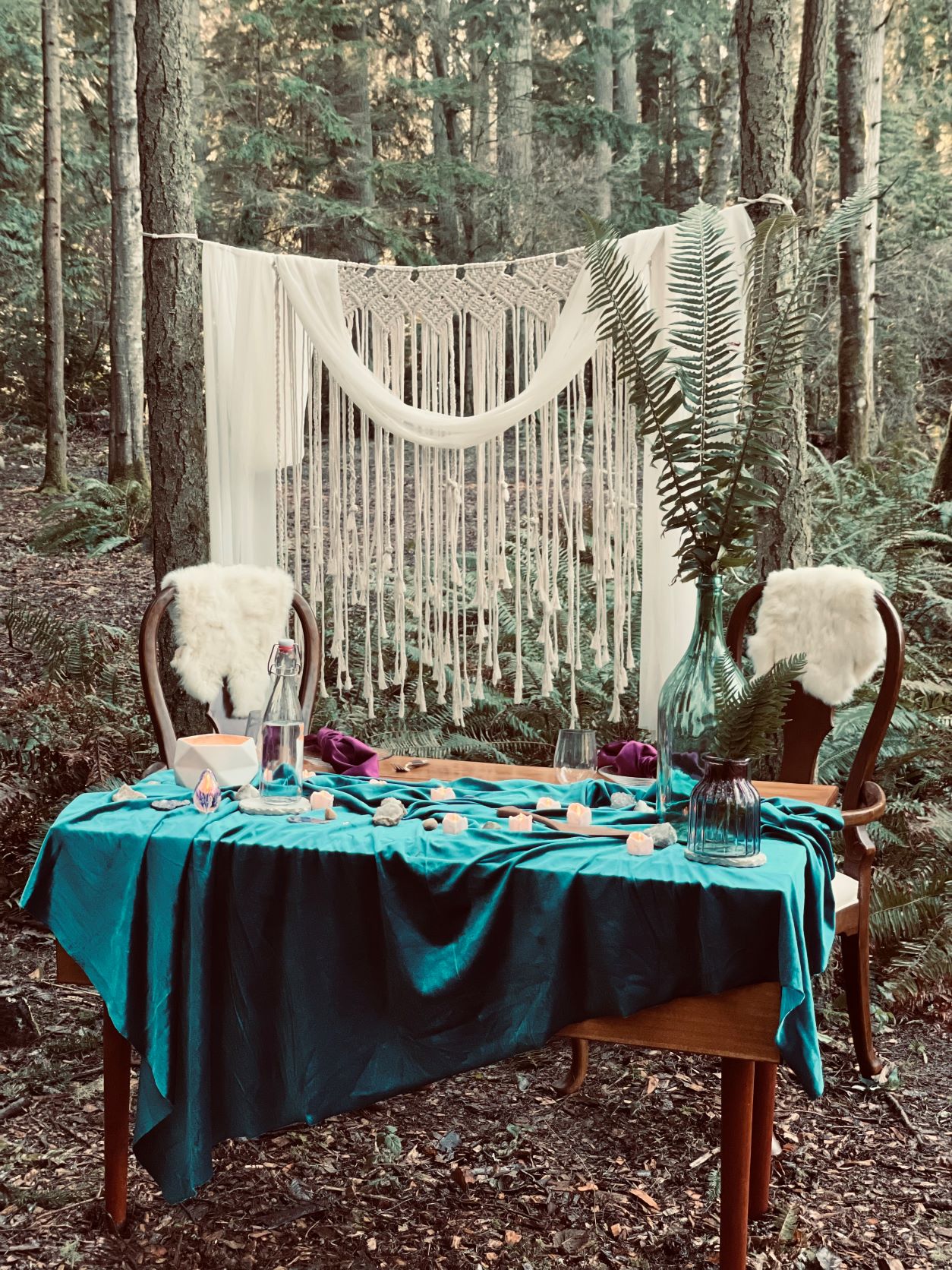 Recently, Wild Hearts on Whidbey provided three days of Valentine picnics. All the tables and benches are handmade. Their picnics are made-to-order, whatever the client wants and needs. Rochelle says "Our private picnics are one-of-a-kind, in an unmatched setting with custom drinks, custom charcouterie plates with local meats, cheeses, fruits and vegetables."
Rochelle sources most of the products used in her menu options from local businesses. She collaborates with Seabiscuit Bakery, Bells Farm, local florists and other local businesses for desserts, local chocolates, specialty cakes, and mini pies; she also makes custom drinks. She uses Phoenix Russo Photography for styled shoots.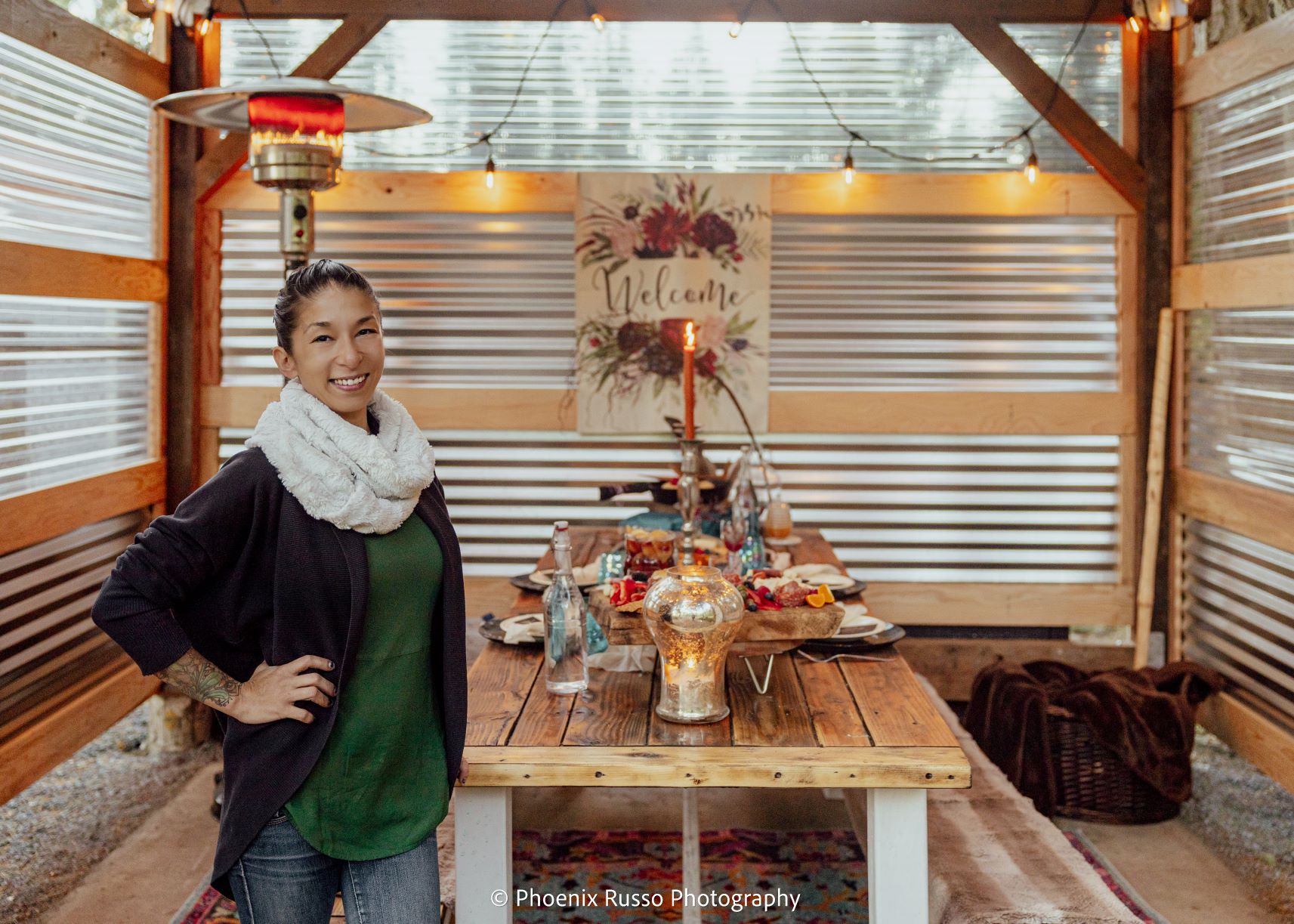 To find out more about arranging for a private luxury picnic or any other custom event you want organized and catered, contact Rochelle Johannessen through her website: https://www.wildheartsonwhidbey.com/
---
Mother's Day Picnic, May 8
Custom picnic set up, charcuterie boxes, Phoenix Russo Photography will be on location for an incredible Mommy & Me set up. Don't forget the beautiful bouquets for your special lady!
Wedding Giveaway, April 15- April 30
Grand total $7,650 will be given away. Enter to win by visiting the Wild Hearts on Whidbey Facebook page: https://www.facebook.com/Wild-Hearts-on-Whidbey-102367875617835
---