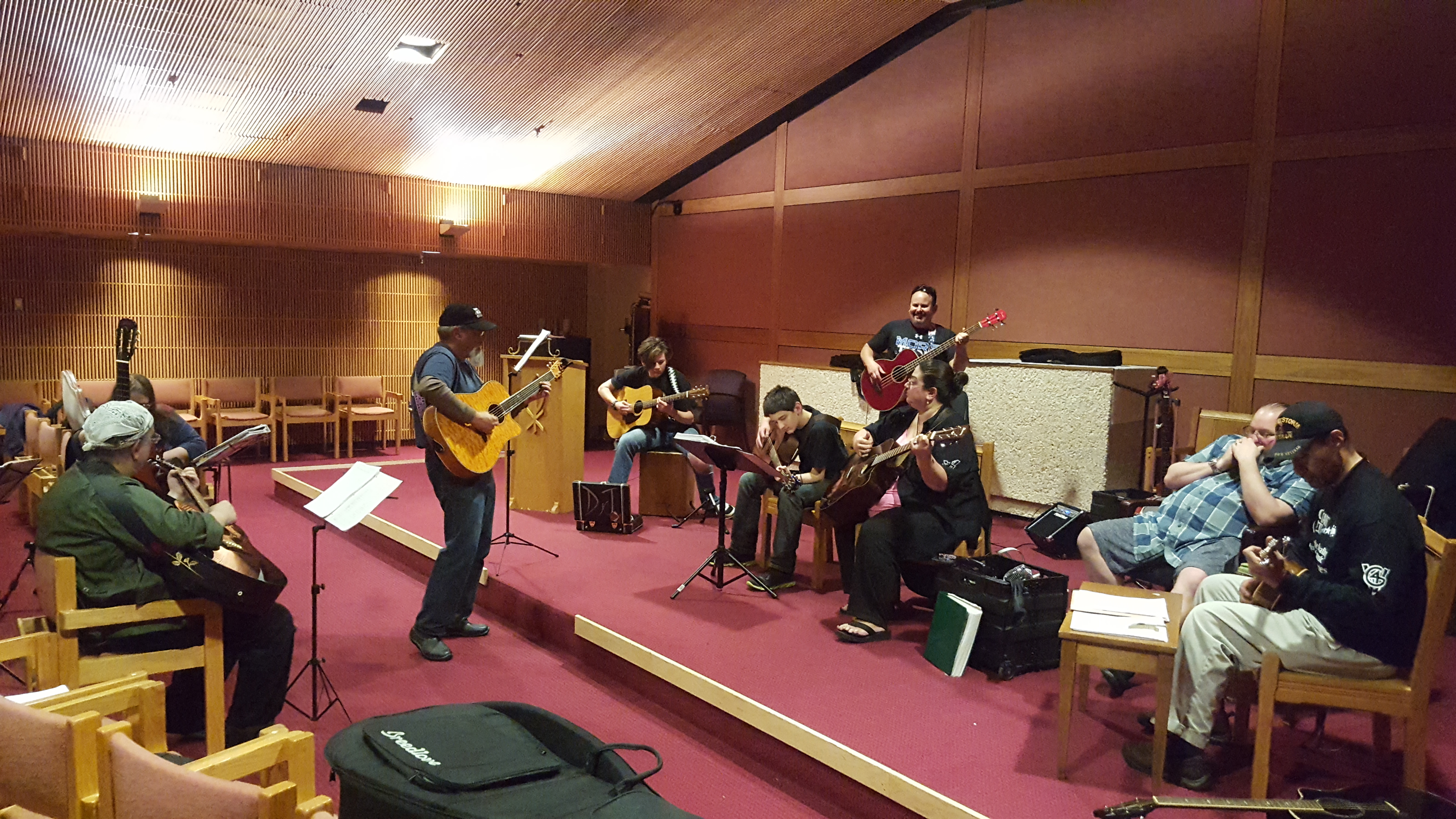 Guitars for Vets (G4V) was started in 2007 as a non-profit in the Midwest by a guitar instructor and his student. Patrick Nettesheim, the instructor, and his student Dan Van Buskirk, who was a veteran suffering from PTSD, realized that music was an effective way to promote healing.
There are currently 110 chapters in over 43 states. The local Whidbey Island chapter of Guitars for Vets was just started in mid-April by Melissa Johnson with the support of her veteran husband, Mark. A participating veteran in the program receives a guitar for practice and agrees to come for 10 lessons. A brand new guitar and accessories are gifted to the student when the 10 lessons are completed.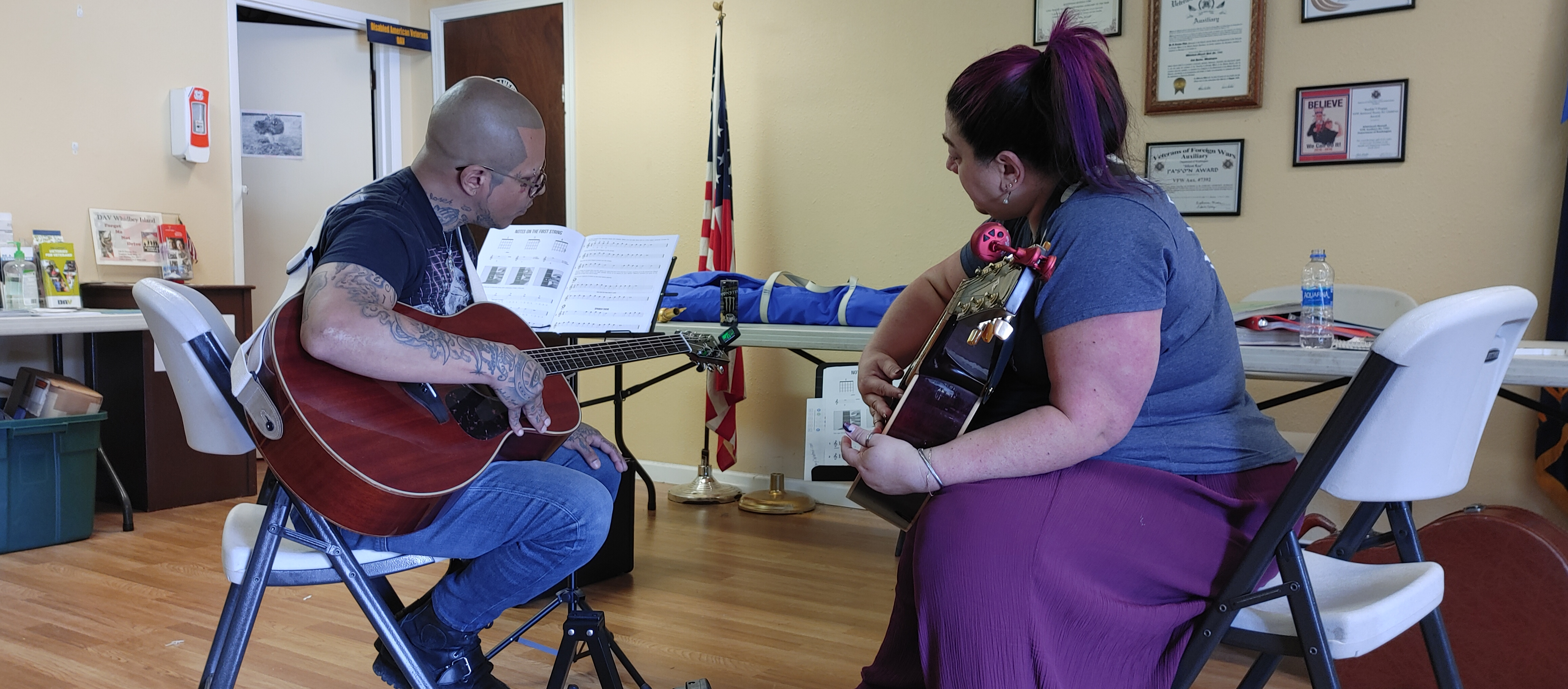 Melissa and Mark married when Mark was in the Navy stationed on the USS Carl Vinson in Bremerton. He left the Navy in 2010 and is employed as a Senior Automation Engineer in Redmond. Mark is committed to all of the goals of Guitars for Vets and totally supports Melissa in organizing the program on Whidbey Island. Melissa has been a volunteer guitar instructor with G4V since 2015 and helped to establish the Seattle chapter at the VA Hospital.
Melissa notes a large number of veterans feel they are not prospective students because they often say things like: "I have no music ability," "I've never played an instrument," or "I don't like the rigid structure of an orchestra." The only eligibility requirements to be a student in the G4V program are being a veteran or active duty with PTSD or TBI. Students do not need prior music experience; all they need is the willingness to learn.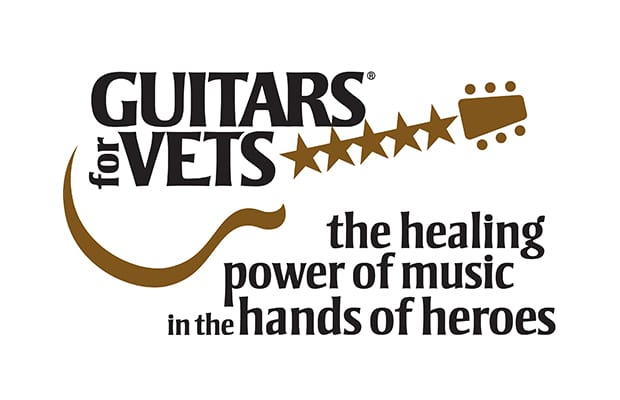 The Whidbey chapter of Guitars for Vets is located at VFW Post 7392 in Oak Harbor. Previously, G4V chapters were located in VA Hospitals but recently the Veterans of Foreign Wars and G4V teamed up. Due to this partnership, G4V chapters can now be established at VFW Posts and locations that serve the needs of the veterans and provide an appropriate space with privacy. Guitars for Vets instructors work hard to meet the student where they are. There isn't a structured curriculum or milestones to graduate. They are here to help the students learn to play a guitar….and heal.
Melissa wants people to know that nearly 22 vets a day are being lost to suicide. Approximately a million veterans are afflicted with PTSD. "Our vets want to know they are not alone. Some have told me they feel good learning to do something productive with their hands." Melissa adds, "Graduates from G4V often say it has led them to a better quality of life."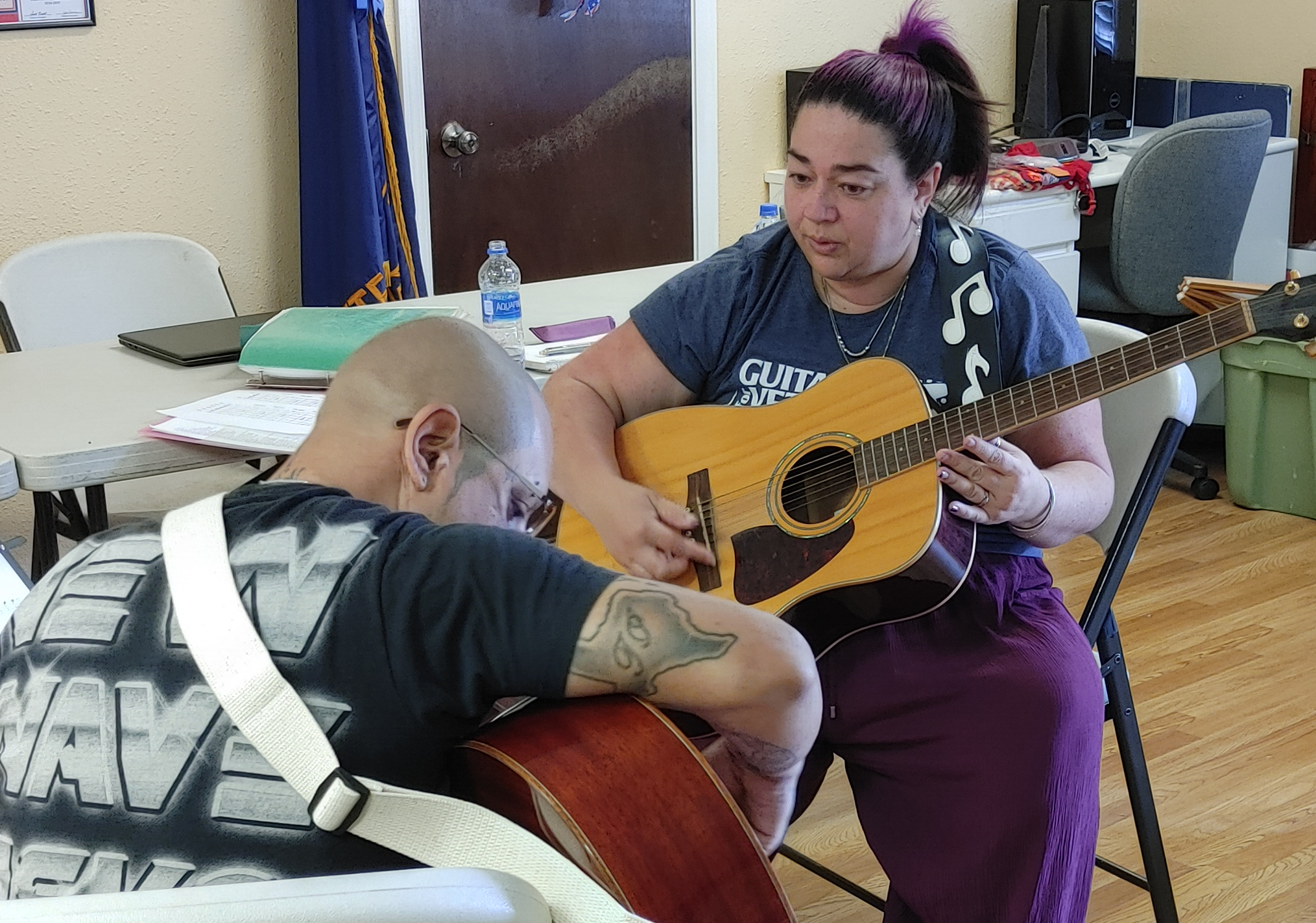 Besides the Guitars for Vets chapters in Walla Walla, Seattle and now Oak Harbor, there is also a cyber chapter where everything is virtual (http://guitars4vets.org/cyber-chapter/).
Guitars for Vets on Whidbey Island is looking for students who want to participate in the program, and they are looking for volunteer instructors who will be empathetic and are familiar with PTSD, cognitive issues and anxiety.
To learn more about Guitars for Vets on Whidbey Island, send an email to wa.oakharbor@guitarsforvets.org, or give Melissa a call at 360-320-4595.
Here is the Facebook page for the Whidbey Guitars for Vets: https://www.facebook.com/g4voakharbor
Video on YouTube above that provides information, as well: https://www.youtube.com/watch?v=0tyyxfGszRw