Island Shakespeare Festival
5476 Maxwelton Road, Langley
(Check website for 1 p.m. or 6 p.m. curtain times.)
---
"Love's Labors Lost," Directed by Jecamiah Ybañez
Music, color, humor, fierce wordplay and a cast of unforgettable characters makes this "Love's Labors Lost" a fun dive into Shakespeare at his most erudite. Check it!
Aug. 21, 24, 27 + Sept. 2, 4, 8, 11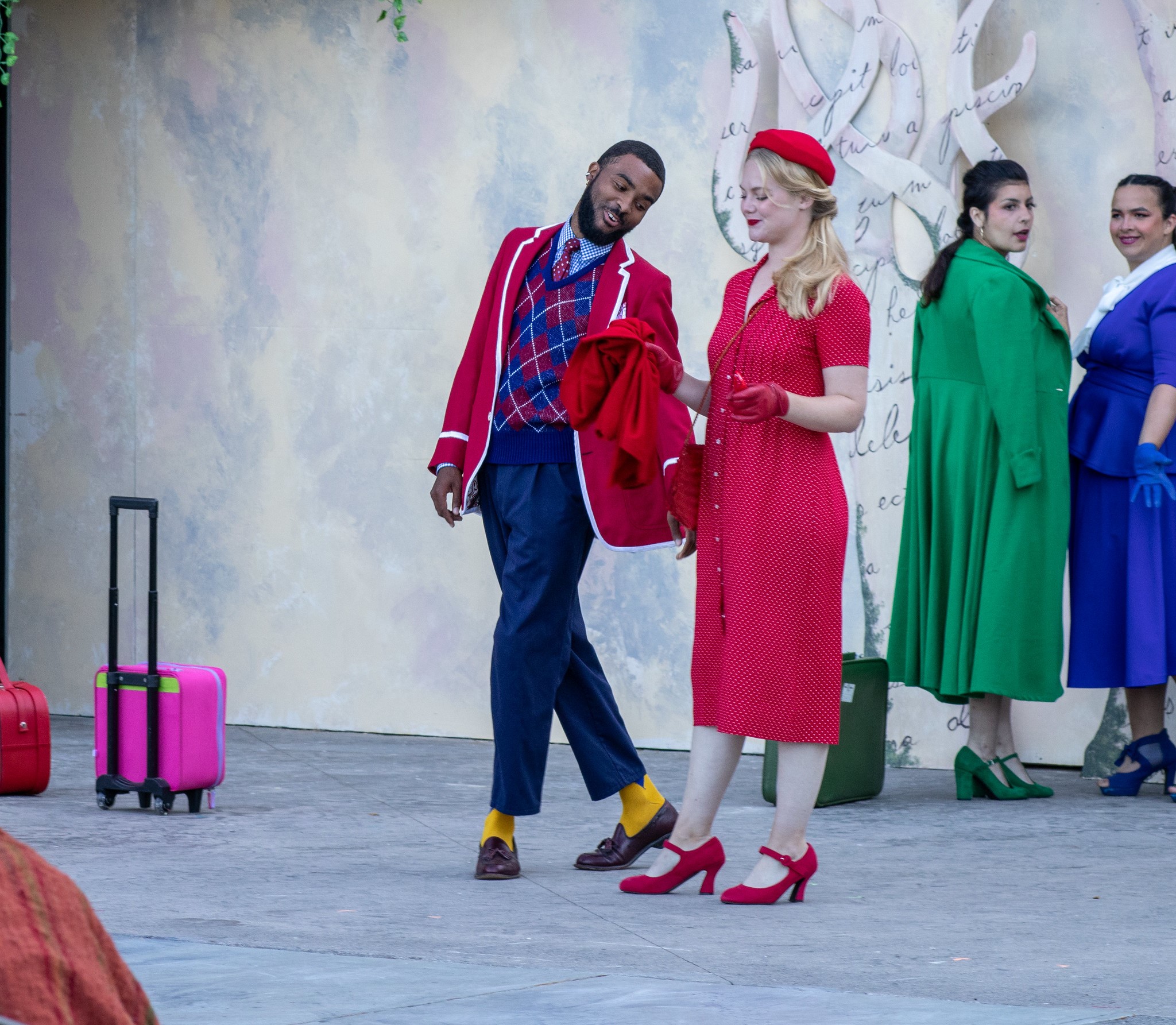 JaVaun Butler (he/him) as Berowne, Morgan Davis (she/her) as Rosaline, Mary Reagan (she/her) as Maria and Camila Calderon(she/her) as Catherine in "Love's Labors Lost." Photo: Sarah Sanborn (they/she)
---
"Cyrano de Bergerac: A Queeroic Comedy with Many Acts," Based on Edmond Rostand's Play; Adapted and Directed by Erin Murray
Romance! Swordplay! Poetic language of love! This French feast of a play has it all. Cyrano. What a person they are; eloquent and generous. This tour-de-force will make you laugh, cry and think. And then laugh and cry again. C'est bien! Go see it.
Aug. 21, 25, 28 and 31 + Sept. 3, 7, 9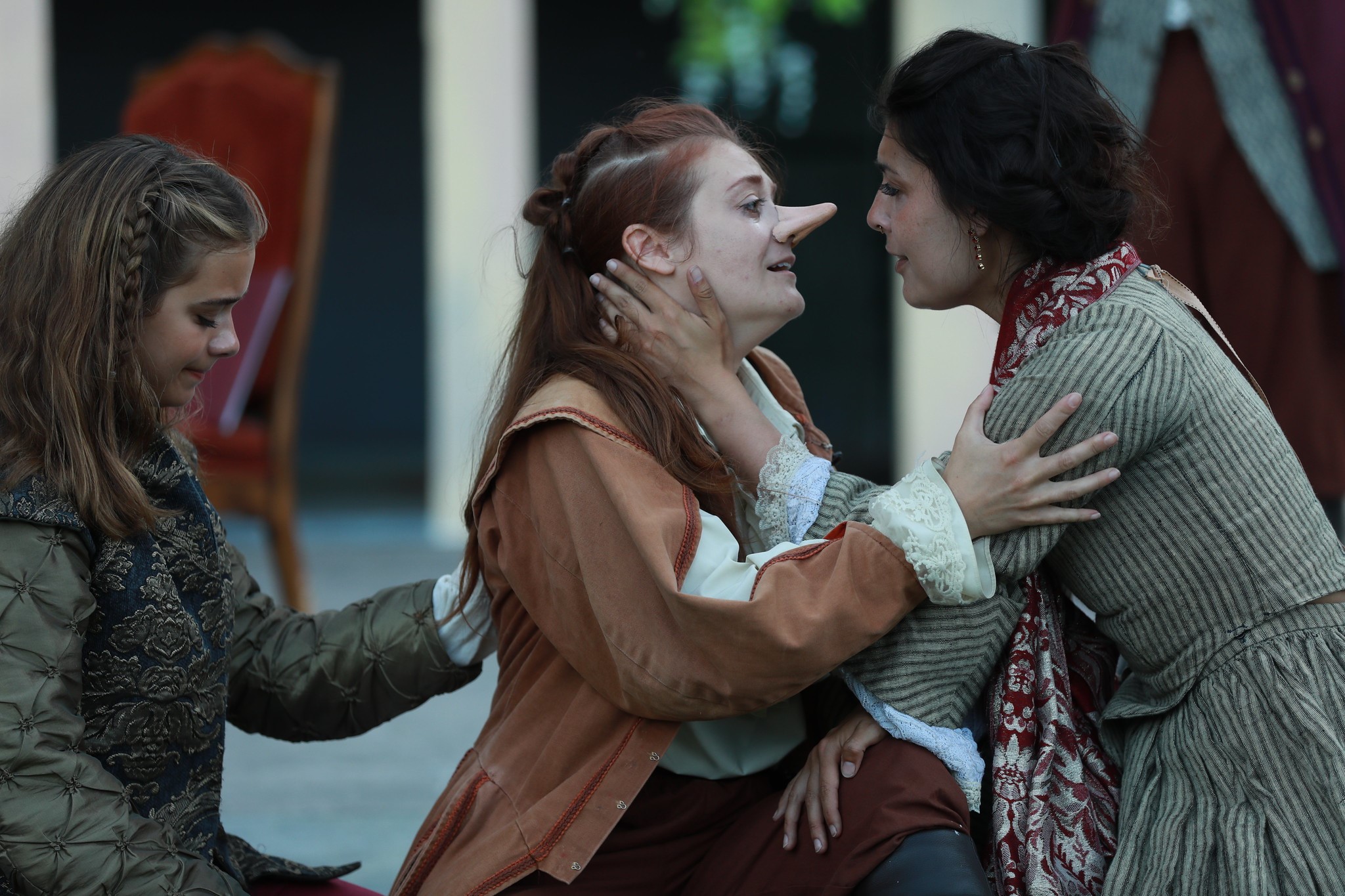 Abigail Rhyne(she/her) as Le Bret, Helen Roundhill(they/them) as Cyrano and Mary Reagan(she/her) as Roxane in "Cyrano de Bergerac: A Queeroic Comedy with Many Acts." Photo: Michael Stadler(he/him)
---
"Titus Andronicus" By William Shakespeare, Directed by Scott Kaiser
Devastatingly intrepid in his use of high drama and violence, Shakespeare has fun with malice, mayhem and revenge in this play as he explores the toxicity of power. This production slashes away elegantly with unabashed commitment to Shakespeare's dark imagination. Go!
Aug. 20, 26, 28 + Sept. 1, 4, 10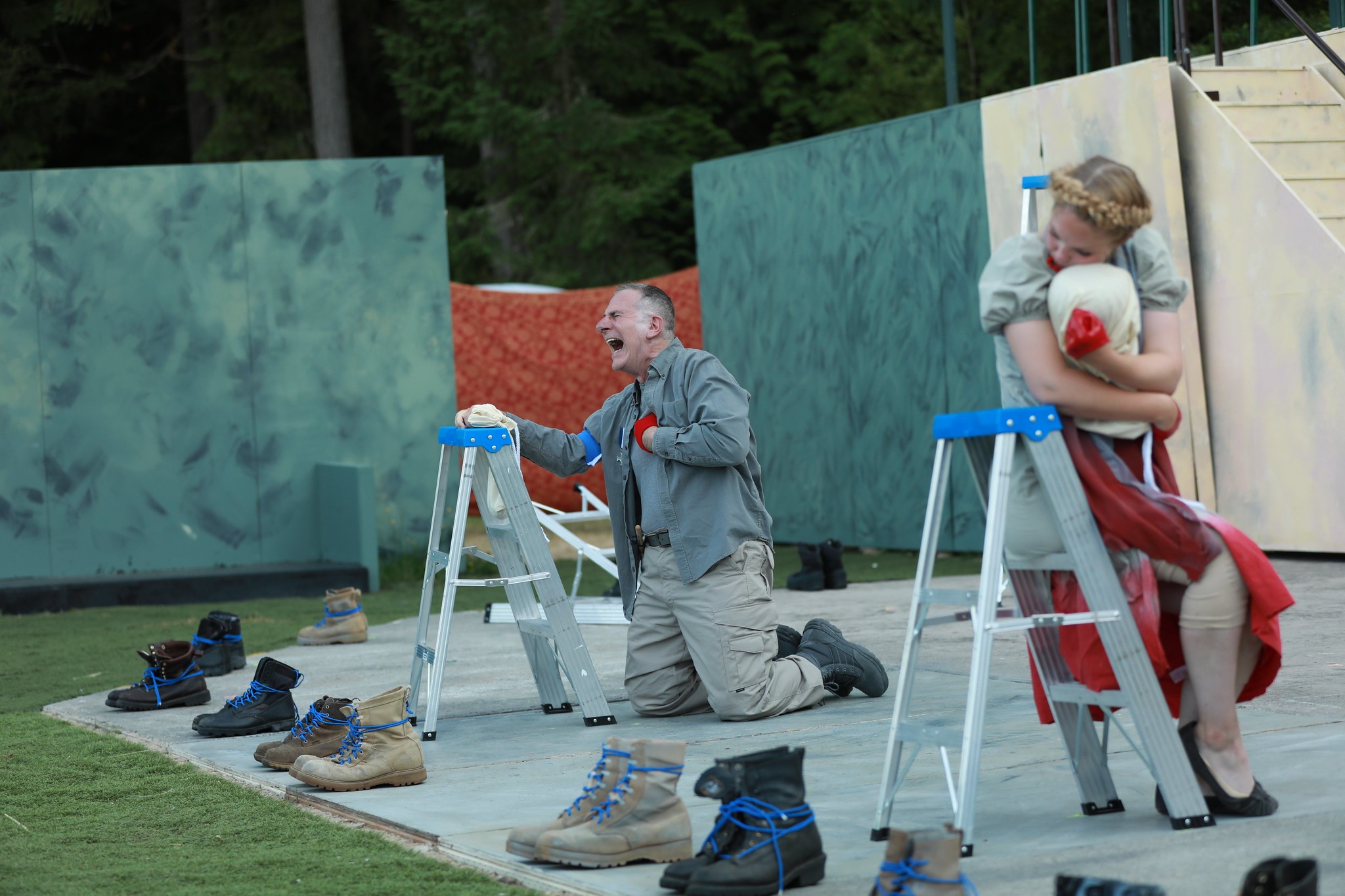 Jeff Natter(he/him) as Titus and Morgan Davis(she/her) as Lavinia in "Titus Andronicus." Photo: Michael Stadler(he/him)