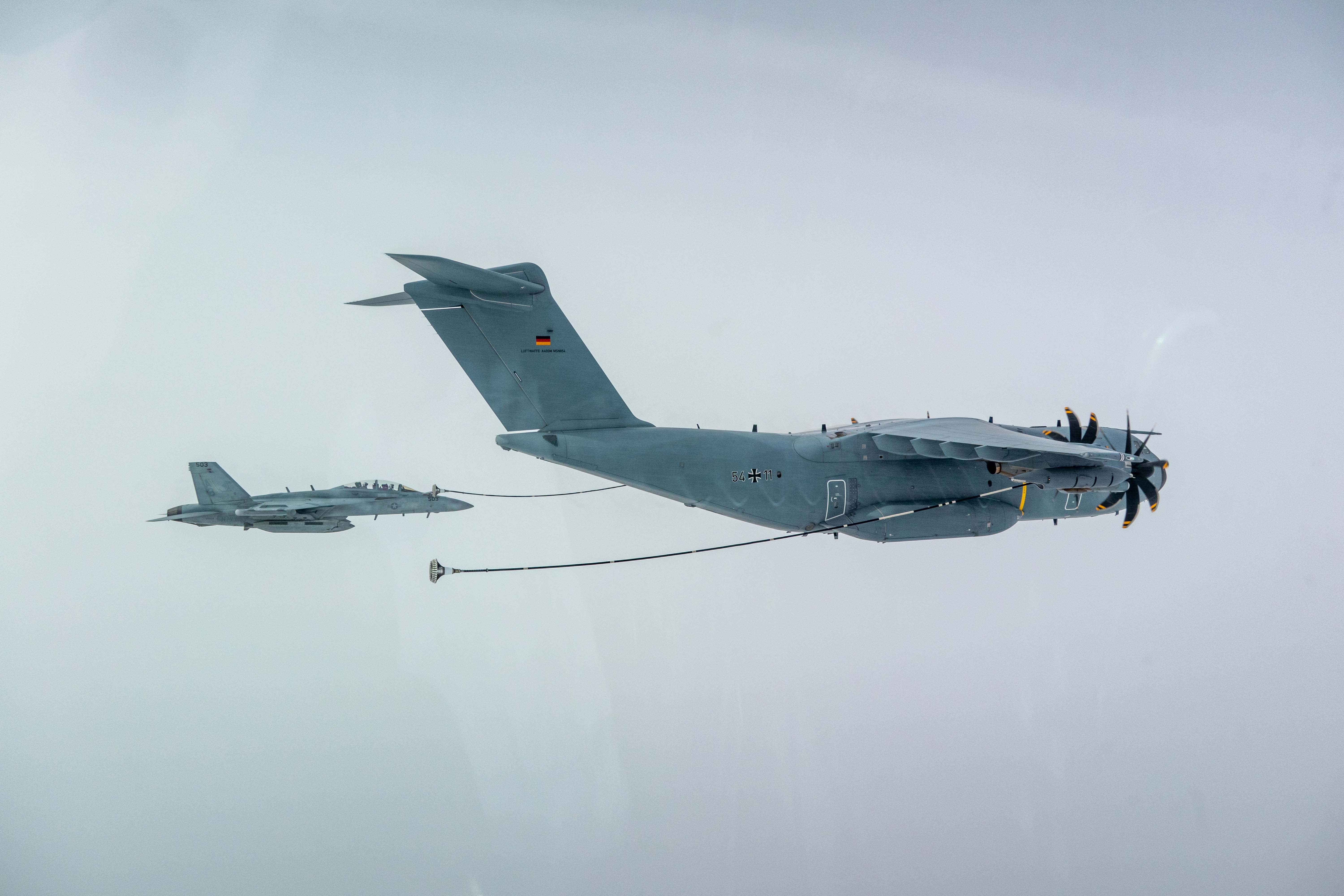 NAS WHIDBEY ISLAND, Wash. -- The "Rooks" of Electronic Attack Squadron (VAQ) 137 returned to Naval Air Station (NAS) Whidbey Island in September after more than nine months deployed to the U.S. 2nd Fleet and 6th Fleet areas of operations.
The Rooks left NAS Whidbey Island for Norfolk, Virginia, November 29, 2021, and embarked aboard Nimitz-class aircraft carrier USS Harry S. Truman (CVN 75). The squadron's five EA-18G Growlers joined the rest of Carrier Air Wing (CVW) One and departed as part of Carrier Strike Group (CSG) Eight for immediate tasking in U.S. 2nd Fleet.
Notably, the CSG sailed under NATO operational control—the first time for a U.S. carrier since the Cold War. In support of NATO integration, the Rooks participated in Neptune Strike 22, a long-planned activity that fostered NATO Allies' ability to effectively cooperate and integrate. The squadron flew multiple training flights in support of Neptune Strike 22, along with training detachments to Sweden, France, and Spain while demonstrating NATO's ability to integrate the high-end maritime strike capabilities of a CSG to support the defense of the NATO alliance.
Over the deployment, the Rooks executed over 2,000 flight hours, including 196 flight hours with a 100% sortie completion rate in support of Operation Atlas Guardian, flying missions over the skies of Eastern Europe in support of NATO.
During deployment, the Rooks visited many ports throughout the Mediterranean Sea including Souda Bay, Greece; Split, Croatia; Trieste, Italy; Naples, Italy; Marseille, France; and Palma Del Mallorca, Spain.
"I could not be more proud of this team," said Cmdr. Marcus Kephart, commanding officer, VAQ-137. "They performed at a high level, defending freedom, at a critical point in our world's history. Their efforts strengthened the work of NATO and 6th Fleet. It is an honor to serve with them."