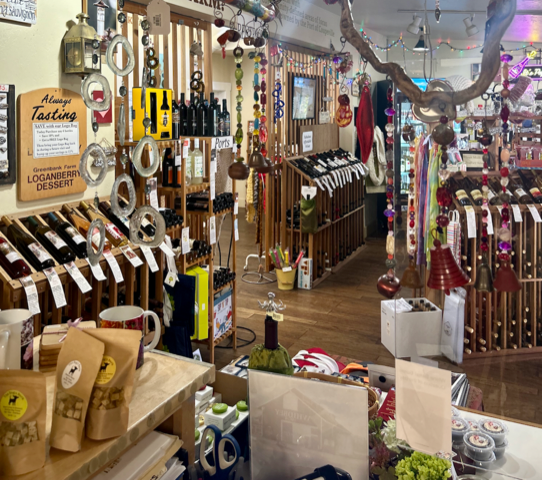 Early in 2015, Hollie Swanson began talking with her parents about creating some kind of family business. In April, she saw that the Greenbank Farm Wine Shop was for sale. She realized that this was an excellent opportunity to run a family business in a well-known location on Whidbey. Hollie notes, "The Greenbank Farm is a gorgeous property with a compelling history."
Hollie, in partnership with her parents, Gerald and Teresa Swanson, became an owner of the Greenbank Farm Wine Shop at the end of 2015. Hollie says embarking on this venture allowed her to pursue one of her life passions: "It is such fun to meet people from all around the world and help match their preferences to the right bottle of wine."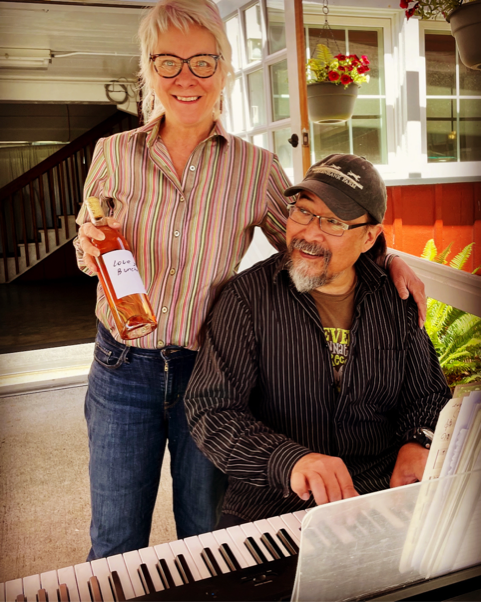 The Swansons are long-time residents of Puget Sound. Hollie moved to Whidbey Island in 2005. Her parents have both retired from the business, but in 2021 Hollie acquired a new partner, Cathy Kind, who shares Hollie's enthusiasm for the business and its location at the charming Greenbank Farm.
The Greenbank Wine Shop has become a "wine bar" and has some light foods to accompany the wines. Current beverage items on the shelves include wines from local wineries, fruit wines, dessert wines, hard ciders, wines made from organic and biodynamically grown grapes, loganberry products, craft beer and honey mead.
Various unique gift items also adorn the shop including: luxurious hand-dyed scarves created on Whidbey Island by Treehouse Studios; handcrafted jewelry, produced on Whidbey Island by Rising Sun Studio, Changing Seasons Studio, and Deon Matzen Studios; Whidbey Island produced The Dog's Bark dog treats; driftwood wind chimes made with up cycled bottles and beads made on Whidbey Island; hand-knit items from Science & Spirit Institute; hand-painted jewelry & decorative rocks by Freeland Art Shack; and the softest handmade faux fur hats, scarves and fingerless gloves by Pandemonium Millinery, Seattle, WA.
The shop also includes Fresh cut flowers in unique and fun vases that are available at very affordable pricing (vase and gift card included with the flowers).
The Wine Shop is also the daytime home for two shop dogs: Frankie, who learned the business of being a professional shop dog from the seasoned shop dog, Mr. Myer.
Enjoy a visit to the wine shop before, or after, a nice walk on the wide-open Greenbank Farm trails. Business hours are Thursday through Sunday 11:00 a.m. to 5:00 p.m.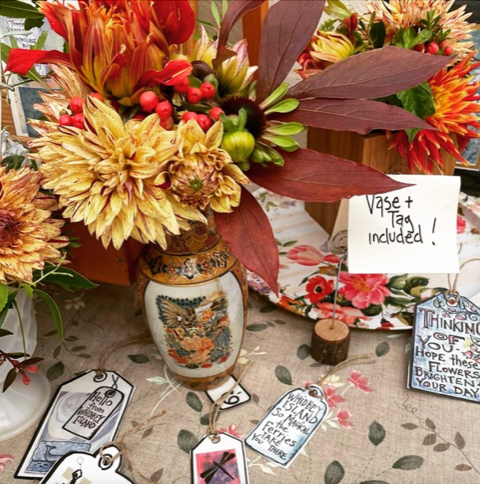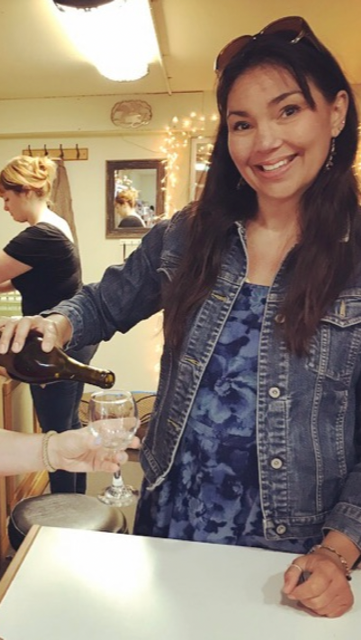 To get more information about the wines available at Greenbank Farm Wine Shop give them a call: 360-222-3797. Shipping is available, as is delivery on Whidbey Island south of Coupeville. For deliveries north of Coupeville, please call to arrange (a minimum purchase may apply).
---
As long as the summer weather persists, Greenbank Wine Shop will be offering wine slushies, including made from Loganberry Wine, Lemonade Rosé, Tropical Fruit Wine, Raspberry Lemonade Wine, Lemonade Moscato and Baja Margarita. For the non-drinkers and kids under 21 they offer a Hawaiian Punch Slushy
---